For added security, expired accounts will require a one-time access link to confirm identity. Once confirmed, access to the account will be given. 
Individual Accounts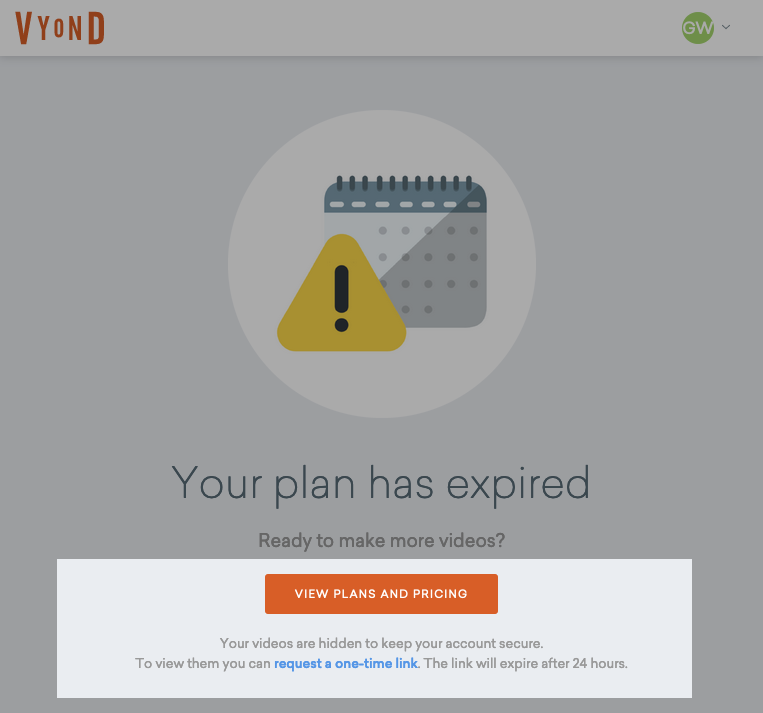 Upon logging into an expired account, a page will appear where you can either View Plans and Pricing or Request a One-Time Link.
The View Plans and Pricing button will take you to the pricing page where a plan can be chosen. You can proceed to checkout and access to your account will be given once you have purchased. 
If you Request a One-Time Link, an access link will be sent to the email registered to the account where you can confirm and login to view your account.
Please note that the one-time access link is only valid for 24 hours. 
Professional Accounts
For those on a Professional team, members on an expired account will see the below pop-up: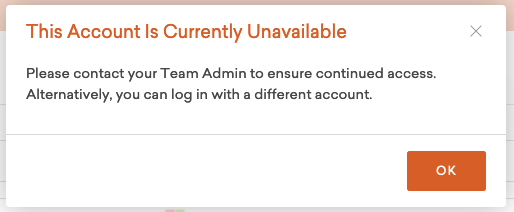 Please contact support@vyond.com if you have any questions.