Server timing or video complexity can cause delays in converting Vyond Studio videos to MP4 files (both 720p and 1080p).
If the video has been stuck converting for more than 30 minutes, try the following:
1) Edit your video to stop the current conversion.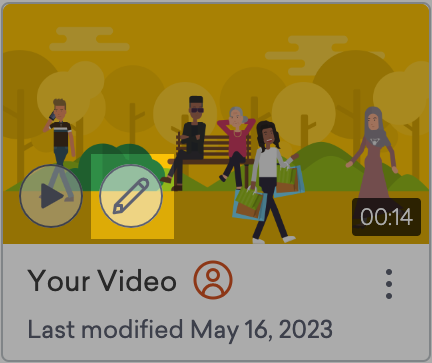 2) Add a small change to the video, such as a blank scene: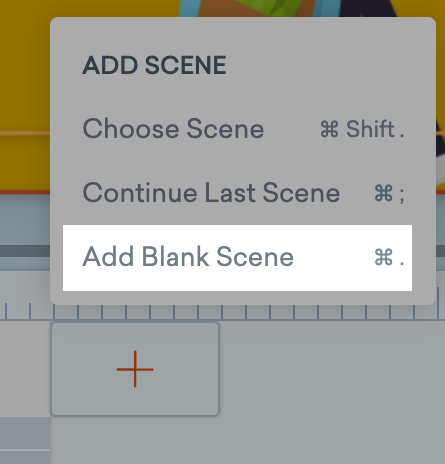 4) Save the video
5) Remove the change
6) Save the video again and try converting 
 
Note: The longer and more complex the video is, the longer the conversion time may be. The maximum recommended time length for individual videos is between 5-6 minutes.
When a video fails to generate, the system will retry again after 20 seconds, and will attempt to regenerate 3 total times. After 3 retries, the user will be notified by email and a dialogue box that generation has failed.