To change the account's login email address:
1) Navigate to Profile Settings.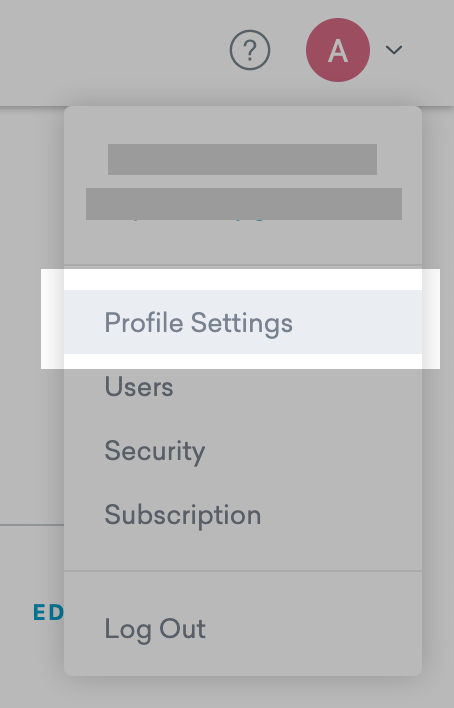 2) Scroll down to Login Preferences. Go to Email Address and click Edit.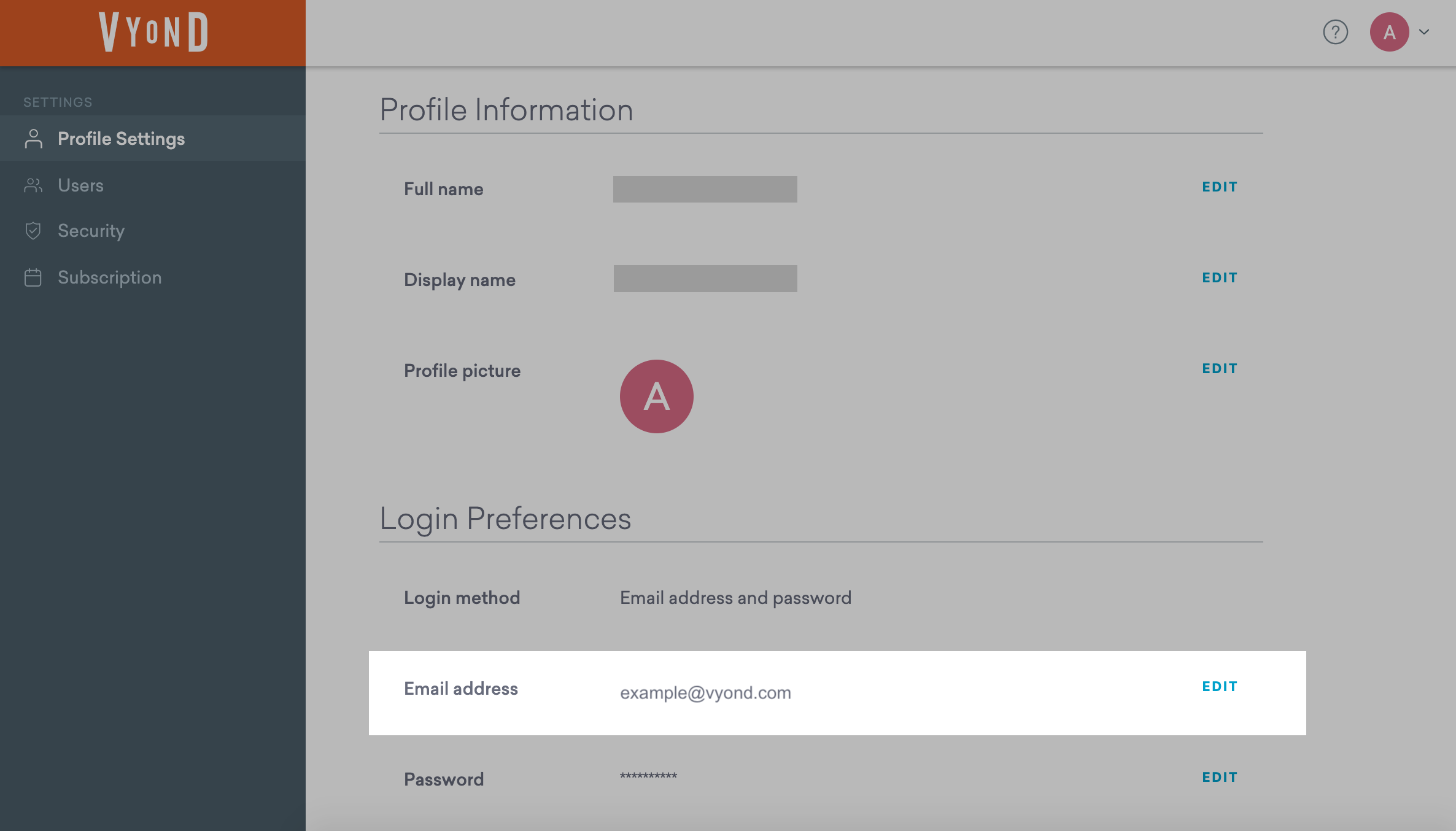 3) Type in the new email address and current password for the account.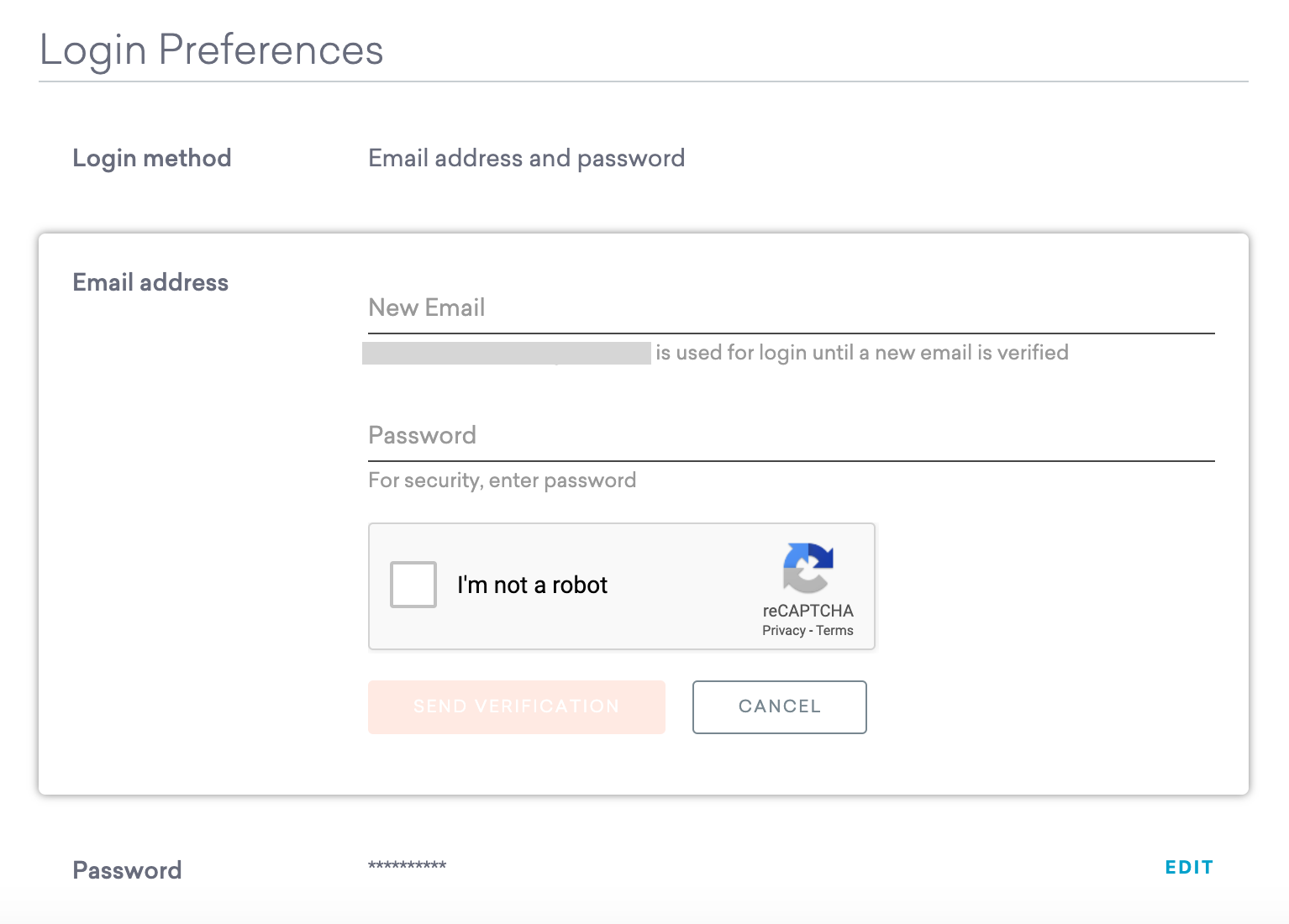 4) A confirmation email will be sent to the new email address, which may take between 5-10 minutes to arrive.

The link received will be valid for 24 hours: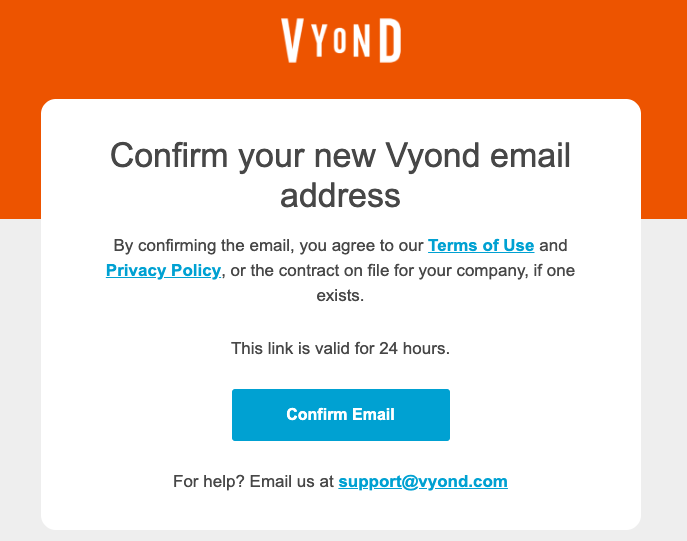 Then, log in with the previous login credentials to confirm the change. Once this has been done, the email address for the account will be switched.


Note:
* Please ensure the new email address chosen does not have an existing Vyond account associated with it.
* To transfer ownership of an account registered to an inactive email address, email support@vyond.com so we can assist with this process.
* If your account does not have the option to update billing information, email support@vyond.com.