Who can access the Community?
Vyond Premium and Professional customers are invited to the Vyond Maker Community, a new and exclusive online community where Vyond customers can interact, network, collaborate, and share their work.
Please note that Essential customers and free trial users will not have access to the community. If you would like to upgrade your account, please do so here.
How do I request access to the Community?
If you feel you have not been invited by mistake, please click here and fill out the form with the email you use to log into Vyond so we can give you access to the community. Our team will reach out within a week.
How do I log in to my Community account?
Please note there is no separate login for the community. If you receive a 502 error, this means you are logged out of the Vyond studio and will need to log back in to access the community.
1) Login to your Vyond account. 
2) Once you login, select the help panel icon: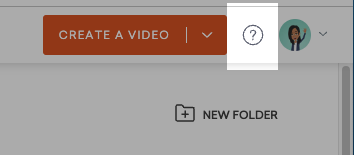 3) Select Community from the menu: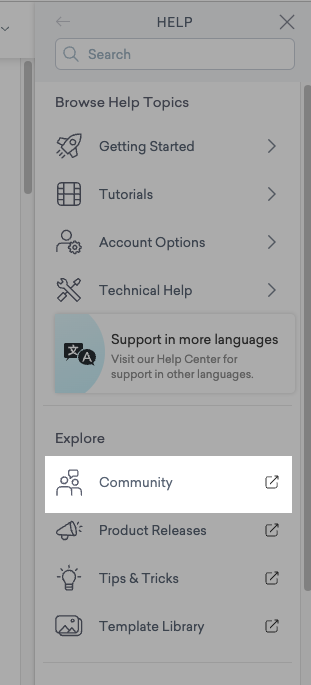 The community will open in a new tab or window.
How do I reset my password?
To reset your community password, follow the steps above and click on the following link: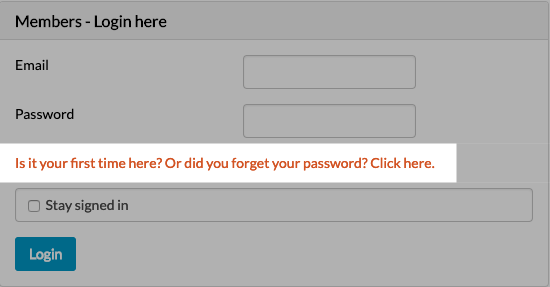 You can also reset your password here.
How do I disable my Community account?
1) Click on the drop-down menu next to your profile icon and click on Profile.

2) Go to My Account and select the option Disable My Account: