Use the steps below to change the card on file.
1) Log into the account and click Subscription under the dropdown menu on the top right: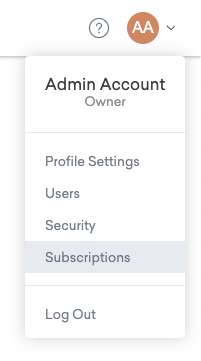 2) Under Account, to the right of Payment Method, click Edit: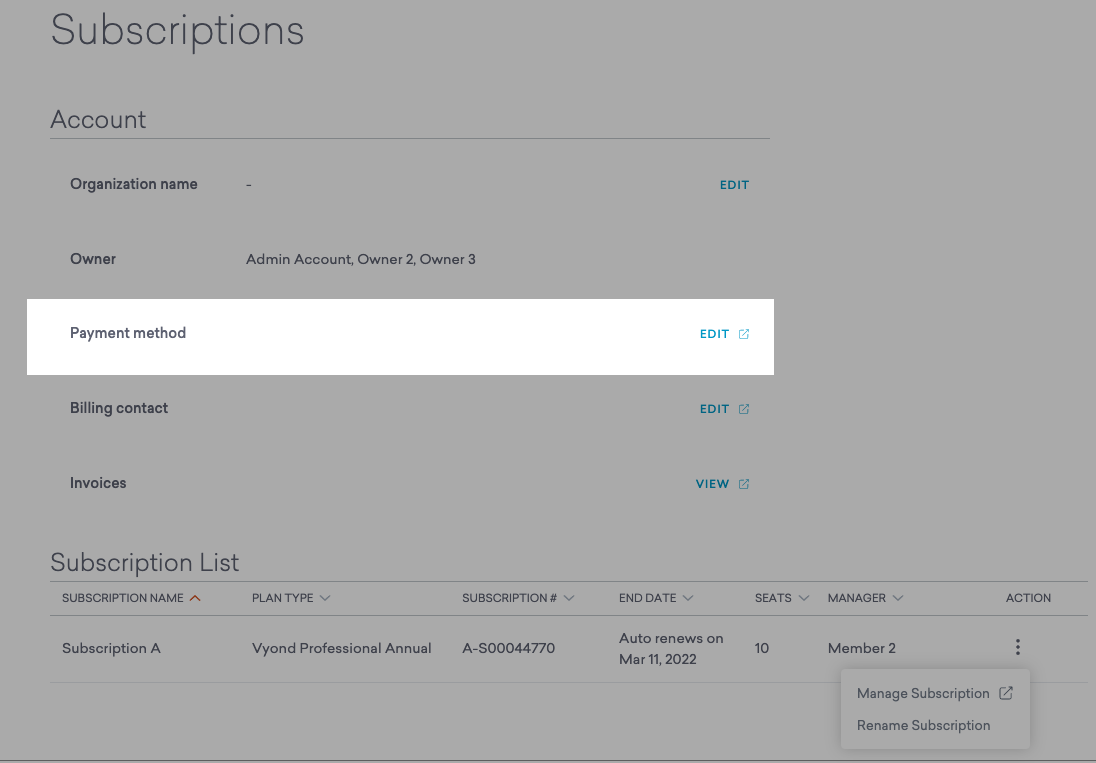 3. Update the payment and click Save: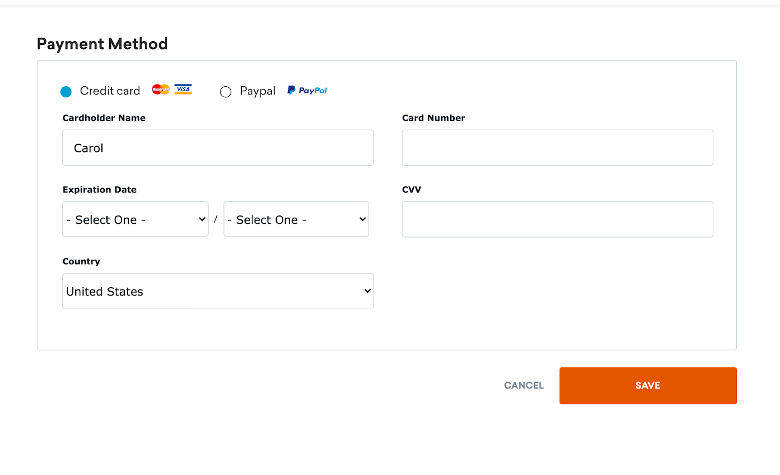 NOTE: For Professional subscriptions, only Administrators can update credit card and billing information.
See also: How do I change my billing information?