When a video has been set to convert in 1080p, an email will be sent once it is ready to download: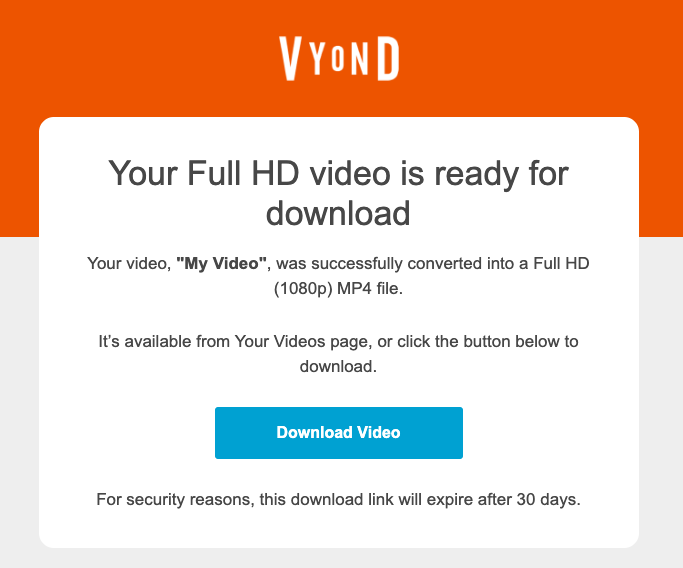 This link will be available to use for 30 days. If you wish to re-download your video after 30 days, set the video to convert again from Vyond Studio.
See also: How do I export or download a video?