1) Right-click on a scene in the timeline to open the menu.
2) Click Copy or select a scene and use keyboard shortcut CTRL C (⌘ C).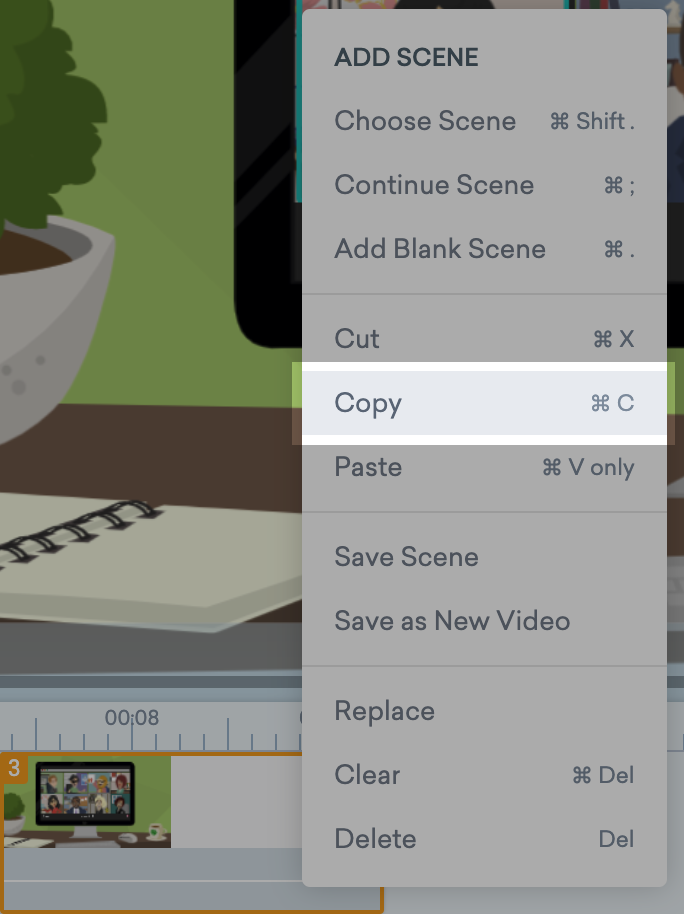 3) Click Paste at the top of the video maker, or use the keyboard shortcut CTRL V (⌘ V)

4) The copied scene appears in the timeline.

To learn how to copy a scene and insert it in a different video, check this tutorial.