Incorporating assets (eg. Props, Characters, Scenes, Text) of different animation styles into your videos is easy. No matter the main animation theme, you can seamlessly add assets from any available animation style.
When browsing through our asset libraries, or using Global Search, you'll notice small character icons above the yielded results, indicating which animation style is being displayed.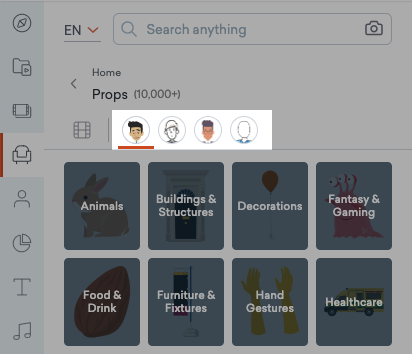 Click on any of the character icons to display results for that specific animation style.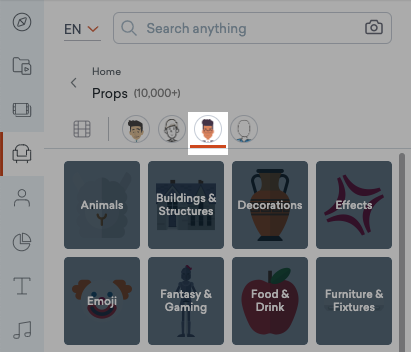 When searching for assets, search filters are available to narrow your results. Clicking on a filter button will exclude its animation style or library from the search. For more information, check out this article on Global Search.