Check out the video below to learn how to add text:
Please note that font upload is only available with a Professional and Professional Enterprise subscription.
Steps
1) Open the Text tab and select a text style.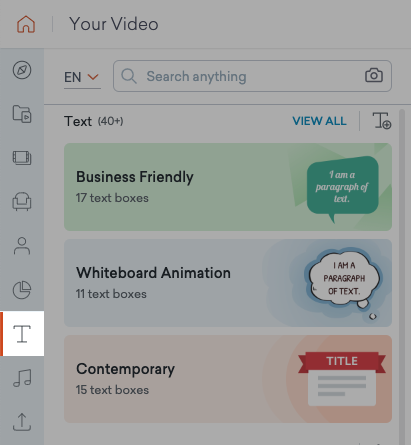 2) Text settings, such as font, padding and size, can be adjusted via the text settings tab in the asset properties.