Projects is a place where users can view video content from the video listing page, the shared folder, and shared spaces directly from inside the studio. Take a look at the steps below to see how it works. 
1. Navigate to the Content Panel and click on the Projects tab. A list of places where videos are available will appear, which includes In this video, Your Videos, and Shared & Default Spaces.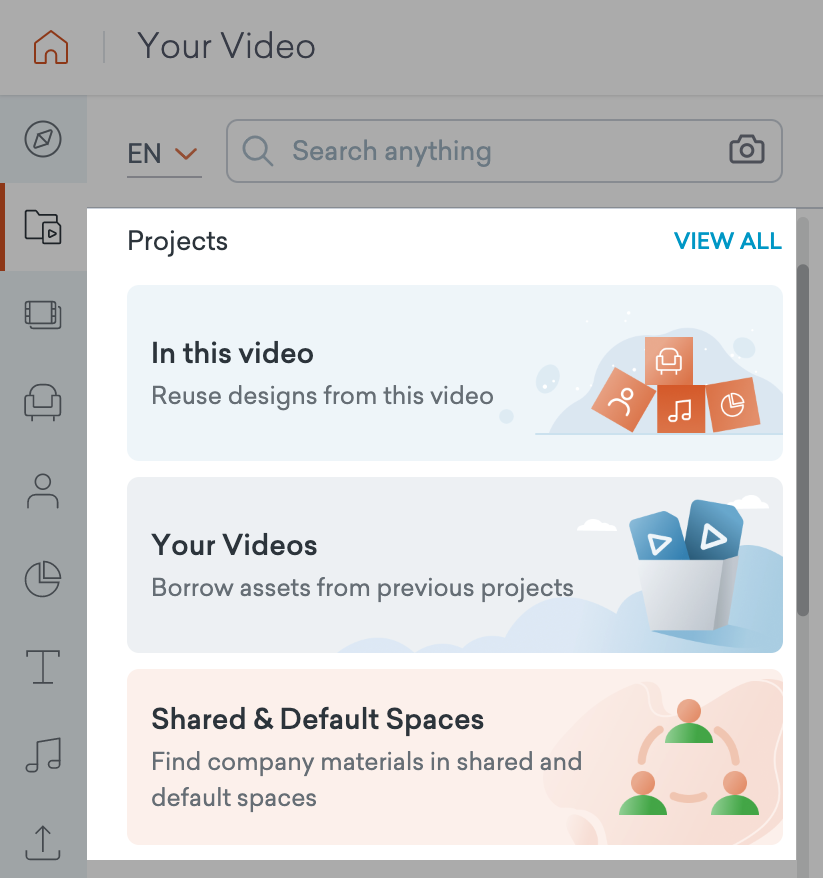 * Shared Spaces is an Enterprise feature
2. Depending on which option is selected, a list of folders and/or videos will appear: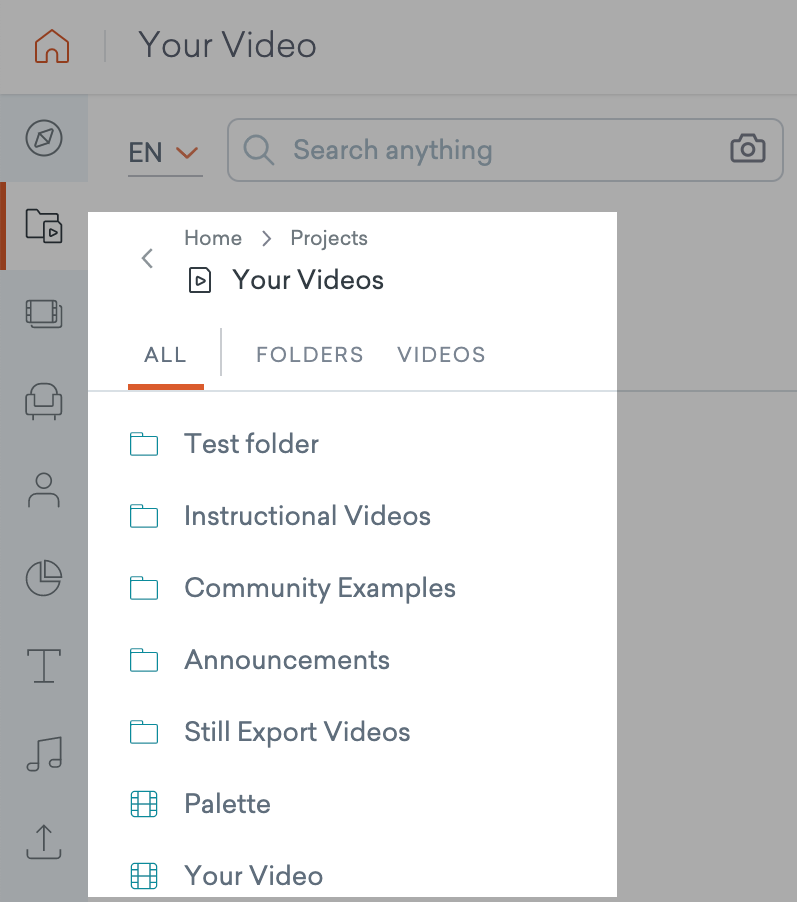 3. After a video is selected from the list, all the scenes and assets that appear in the video will be available to use in your current video.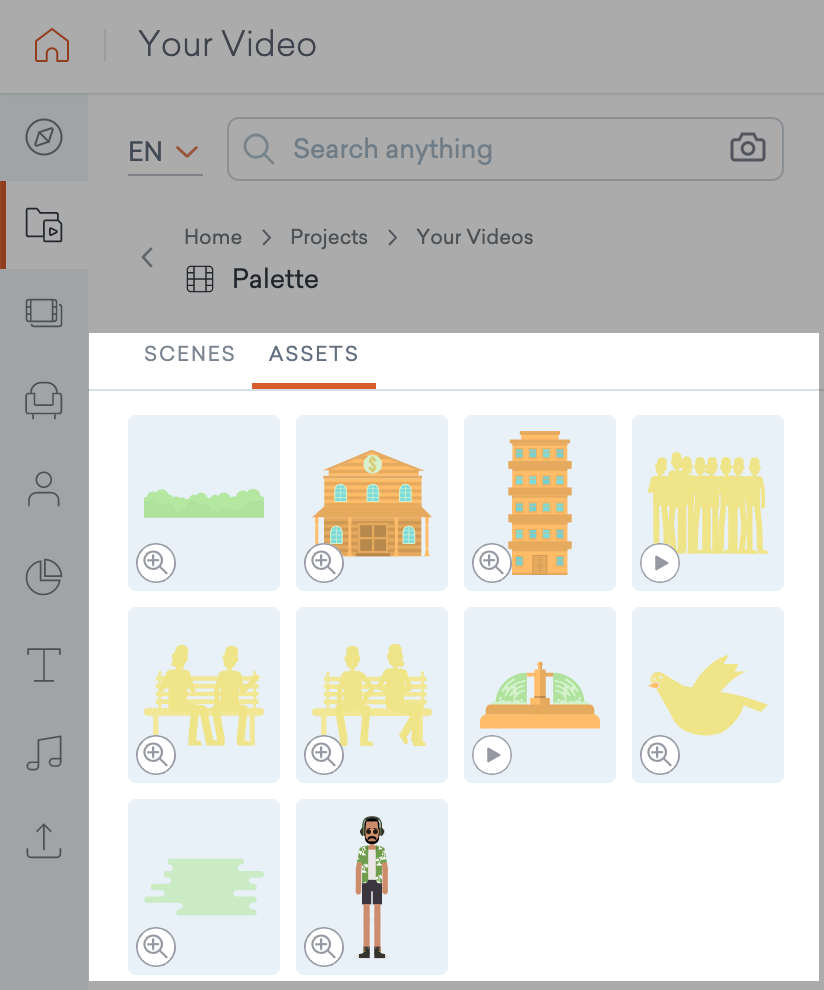 You can then click, or drag-and-drop, assets and scenes onto the stage.