Animated props are a great way to bring liveliness to your videos. Our Props library has a mix of animated and static props to choose from.
To browse our selection of animated props, try the following: 
1. Click on the Props tab in the Content panel.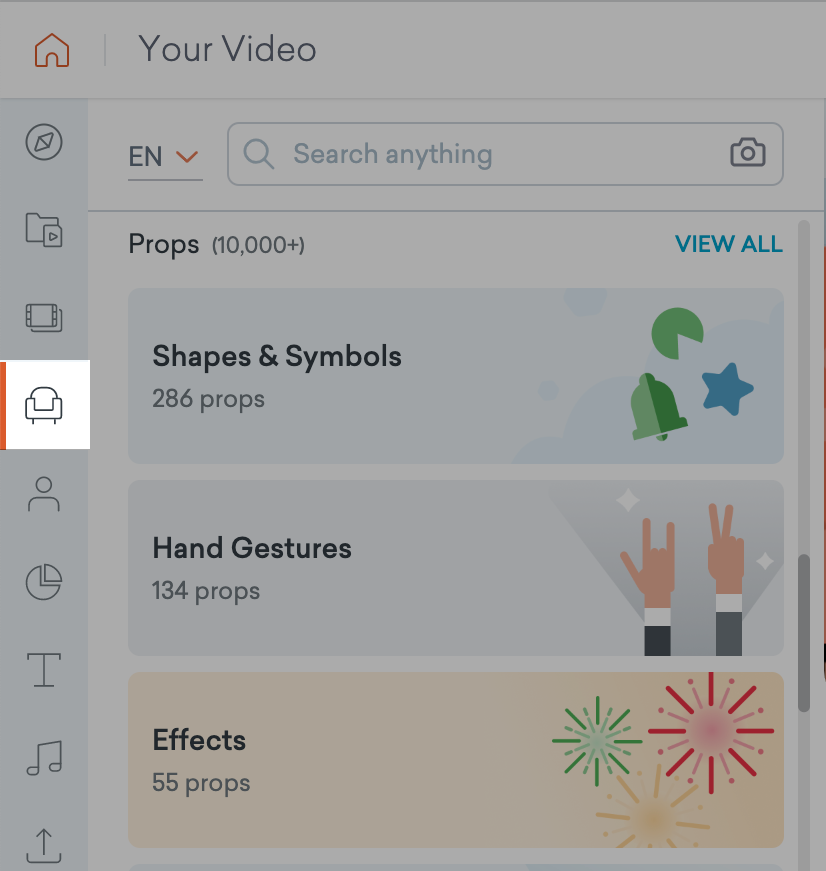 2. Search the term Animated, within the Props panel. This search will yield all animated props arranged in alphabetical order, which you can vertically scroll through.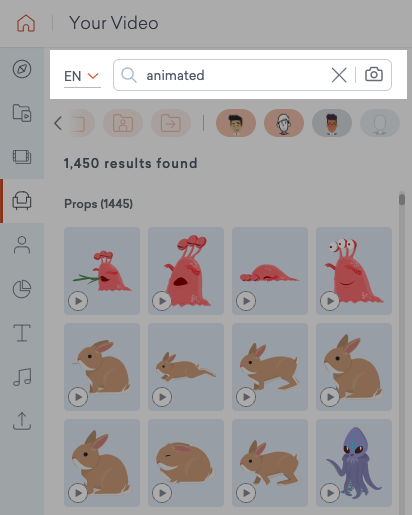 *You can filter the search results by animation theme by clicking the character icon to exclude that animation style from your search. 

3. To preview an animated prop, click the preview button in the bottom-left corner of the prop tile. A larger version of the prop will preview at the top of the panel.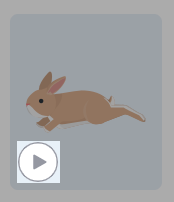 4. Click ADD to add the prop to the stage. You can also click, or drag-and-drop, the prop tile to add your prop to the stage.