Steps
1) Click on a character in the active scene.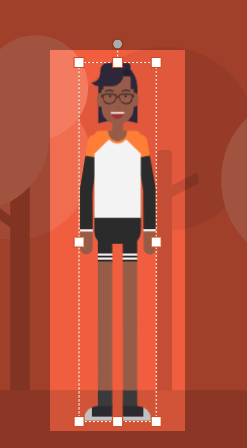 2) Click the Action icon.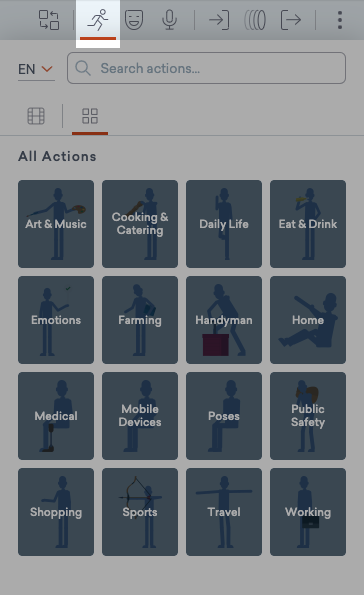 3) Type "walk" or "run" in the search bar to find an accurate action.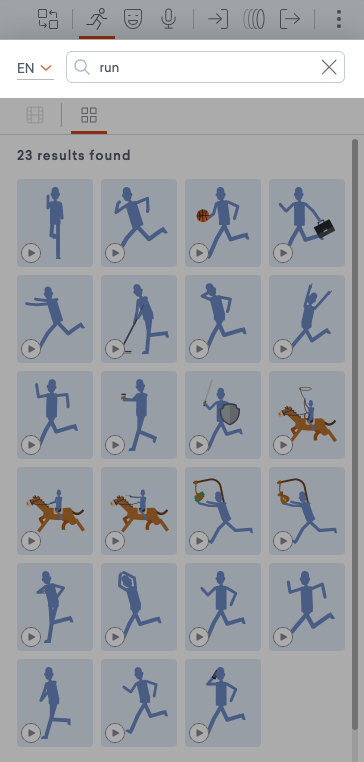 4) Select an action from the library.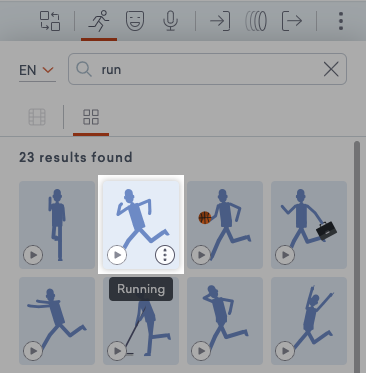 5) Select the Motion Path icon. There will be multiple path options to choose from.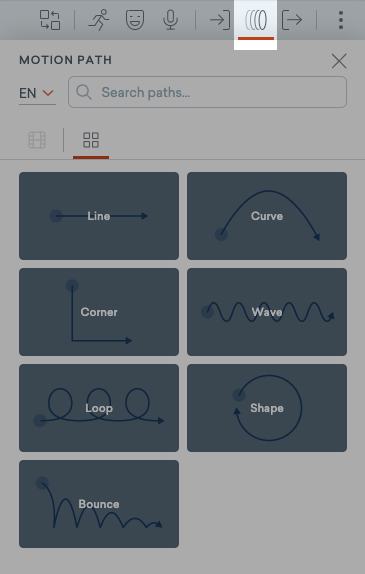 6) Select a path type.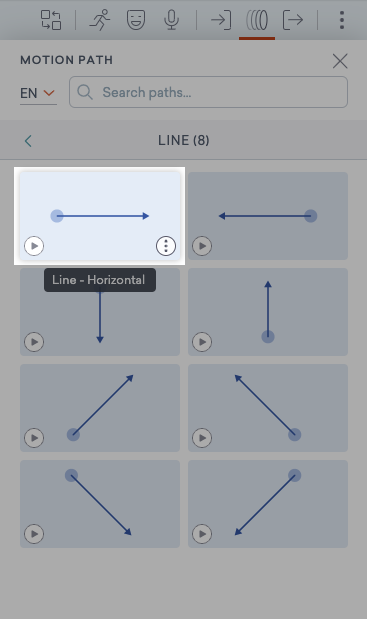 7) Plot a motion path by moving the second box to where the asset should end up in the scene.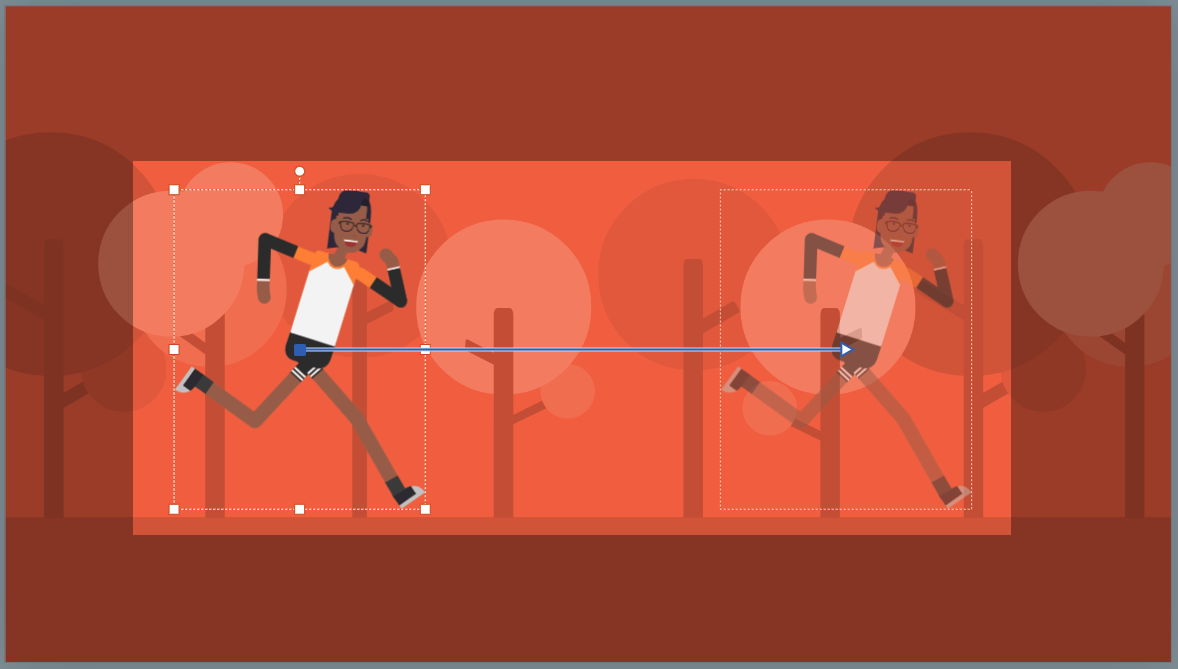 8) Update the delay or duration from the menu or using the Extended Timeline.