Video to Action allows users to create movements for their characters with a few simple steps. Vyond users can upload a video of an action and apply it to their Contemporary character. Video to Action is available for Professional and Enterprise users. Check out the steps below.
Please note that Video to Action is in beta testing and is only applicable to Contemporary characters. As such, your feedback and suggestions are appreciated. Please submit a support request here with any questions, suggestions, or technical issues.  
Steps
Select a Contemporary character and add them to the stage: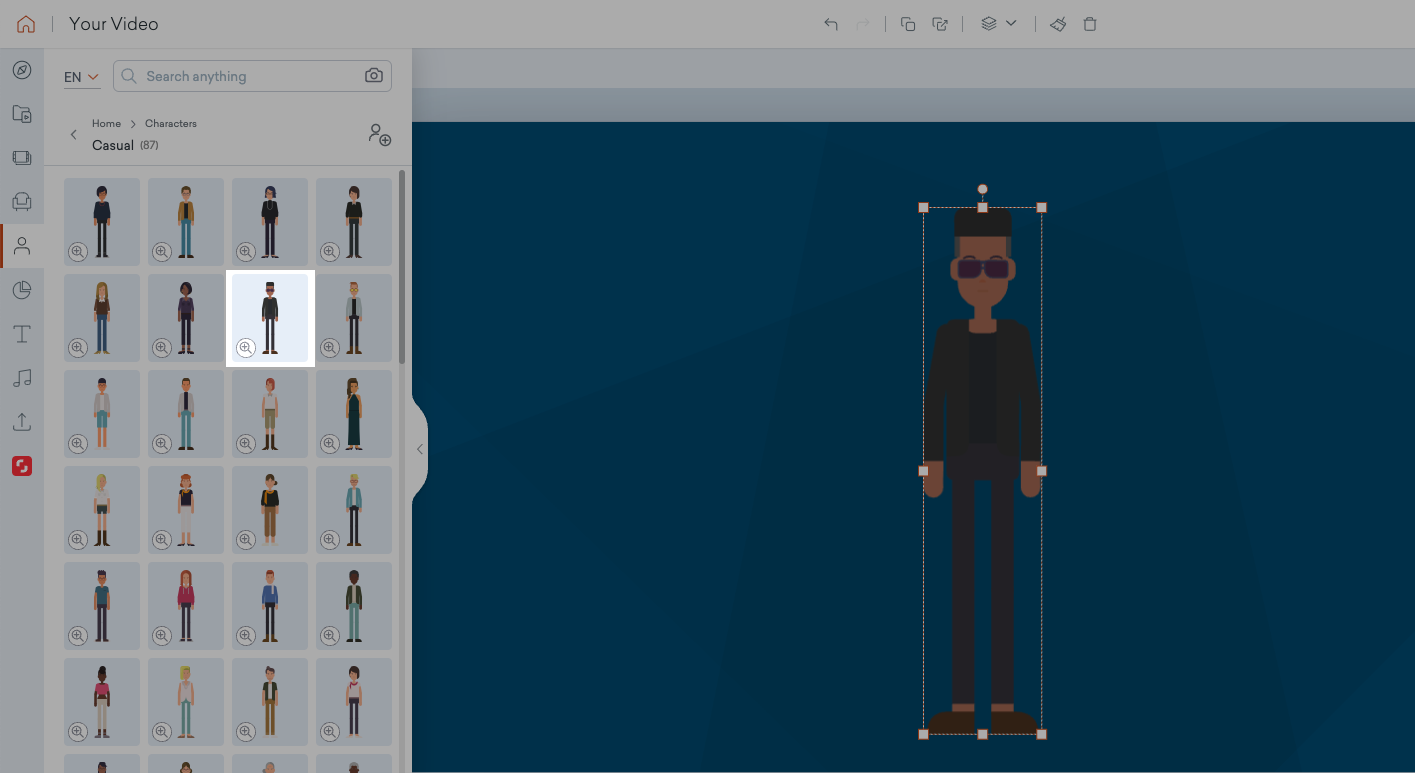 With the character selected, open the Action panel: 

Click on GENERATE ACTION at the bottom of the Action panel: 

Drag and drop a video file into the Upload a video window, or browse local files to upload: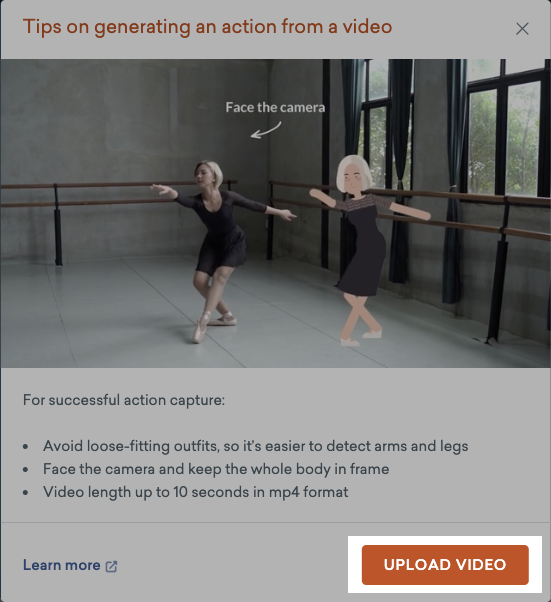 Once a video is uploaded, a new action will begin to generate in the My Library tab in the Action panel.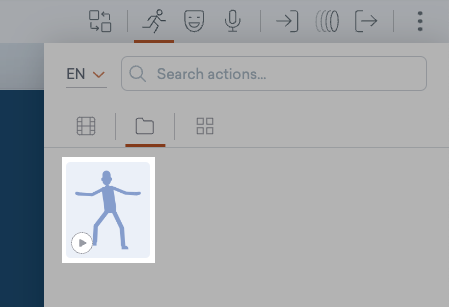 Click on the newly generated action thumbnail to assign it to your character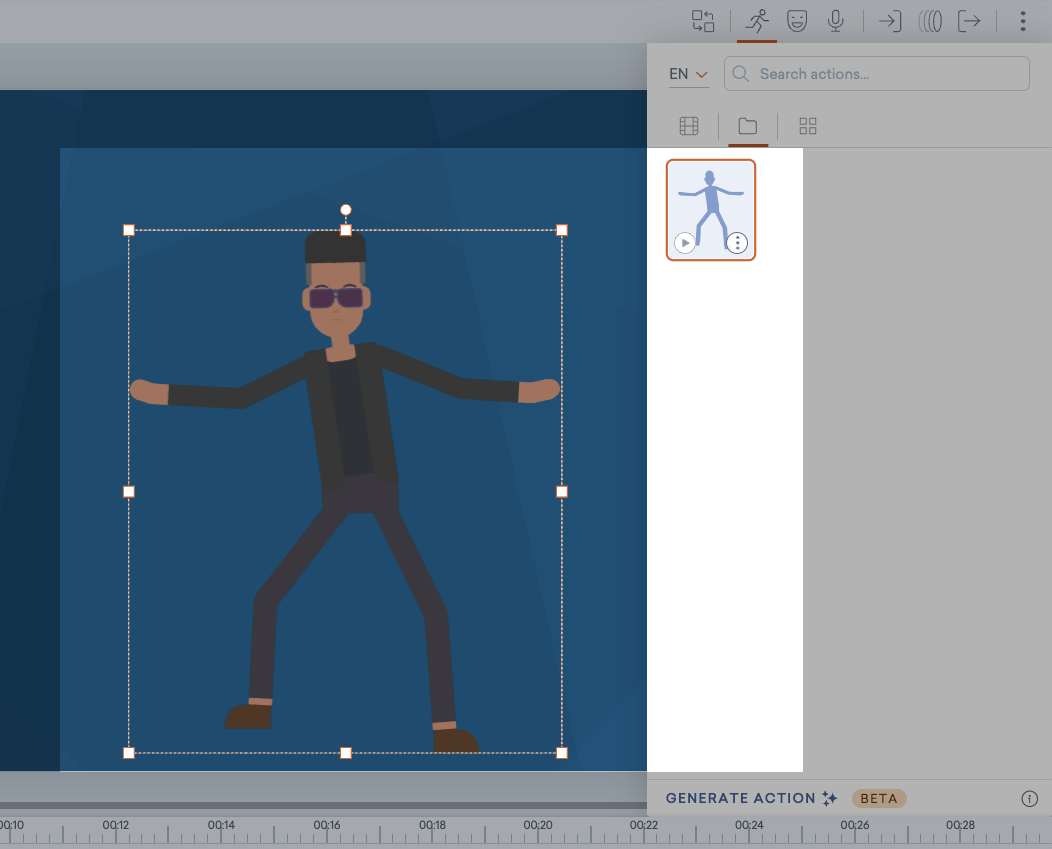 Please note, generating times will vary based on the video used. 
Tips
Use

 

a

 

tripod

 

to

 

keep

 

the

 

video

 

steady

Keep

 

your

 

face

 

towards

 

the

 

camera

Include

 

the

 

whole

 

body

 

in

 

frame

Avoid

 

wearing

 

loose

 

fitting

 

clothes,

 

as

 

the

 

capture

 

needs

 

to

 

see

 

hands,

 

feet,

 

and

 

limbs

 

to

 

match

t

hem

t

o

 

the

 

character

Keep

 

the

 

action

 

short

Have

 

only

 

one

 

person

 

in

 

the

 

frame
Video Restrictions
Accepted file types: MP4
Maximum video size: 100MB
Maximum video duration: 10 seconds 
Maximum resolution: 4K