Scalable Vector Graphic (SVG) import is available to all users. Only image files will be supported at this time. 
Steps
1. Go to the Upload icon: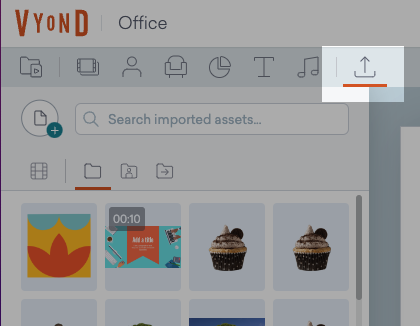 2. Drag and drop or use the Upload File button to import the SVG file into the studio: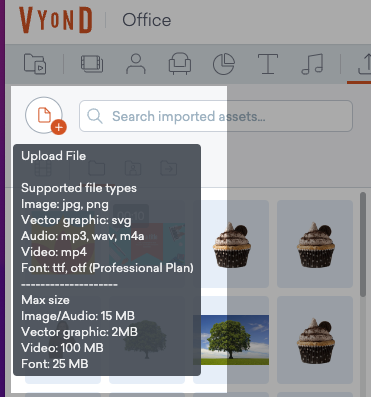 3. Once the file is imported, click the file to add it to the scene: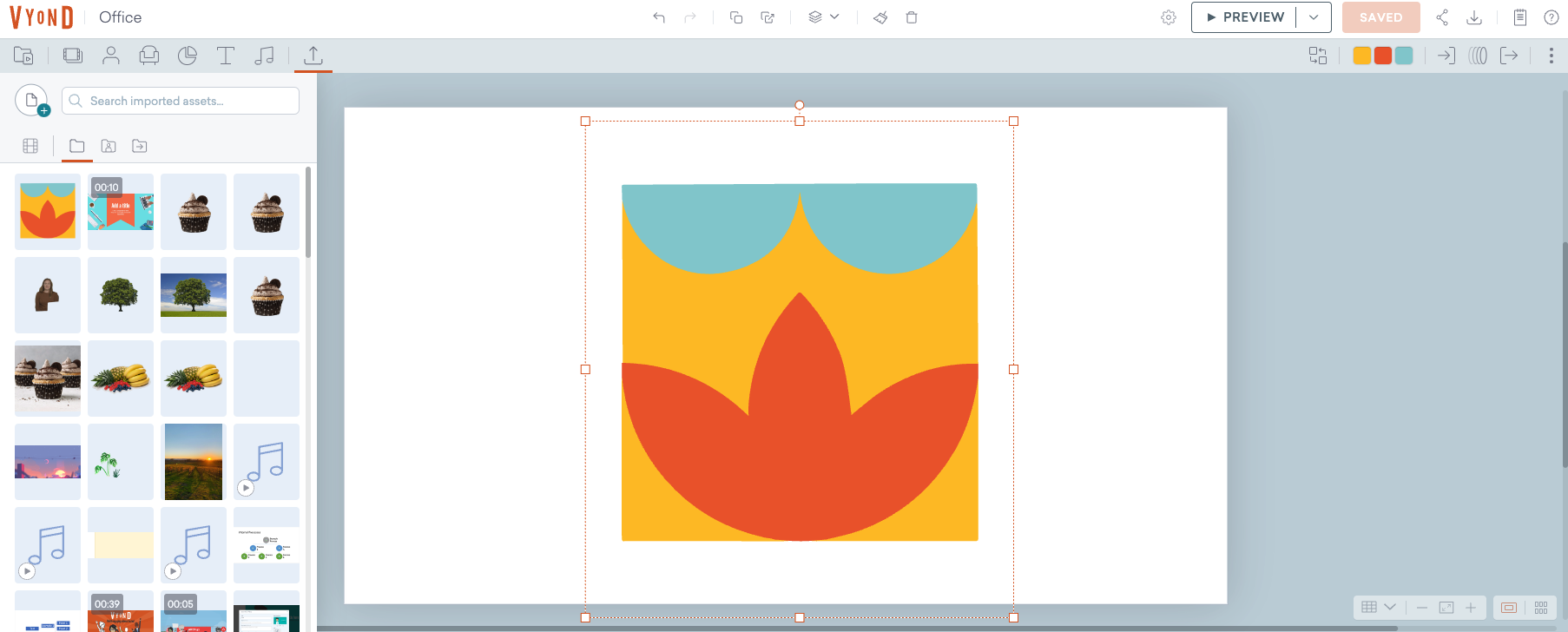 4. The colors of the file can be changed on the top right of the asset toolbar: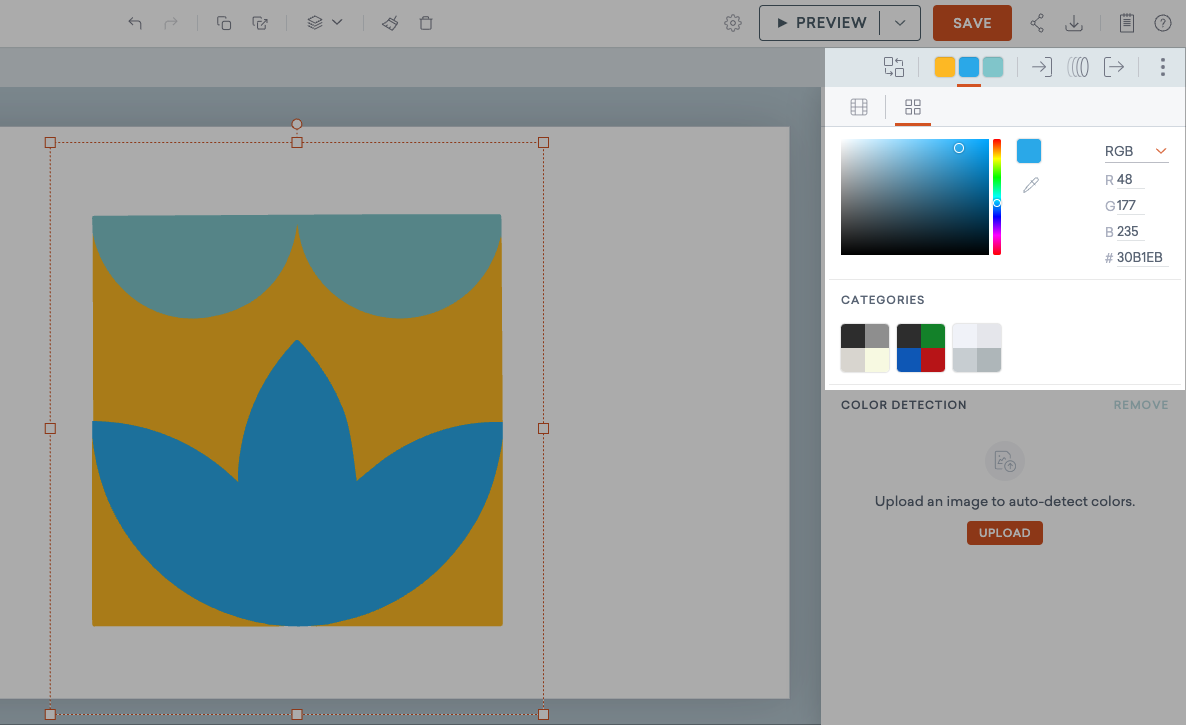 Additional Notes
The maximum size for an SVG file is 2MB. 
If more than 12 colors appear in an SVG file, an arrow will appear next to the color icons. 
If an SVG file cannot be uploaded, an error will appear.  
Animated SVG files are not supported at this time. 
svg+xml file types are not supported, the file type must be .svg only.
If your SVG file has text, ensure the text has an editable path so that it will not appear distorted when uploaded to Vyond. If you are using Illustrator, adjust the text path to an outline format. Check out this resource. 
The links in this article points to a site outside of the Vyond Help Center, and our company does not necessarily endorse the views, opinions, or posts made by these businesses or third-parties.