Vyond has thousands of scenes to choose from to help create your videos. Scenes can be found in content panel to the left of the stage.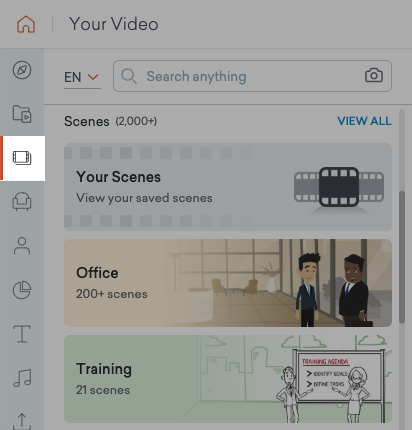 Steps
1. Select the + (plus) button in the timeline: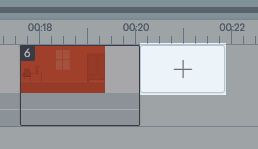 2. Next, a menu will appear with options to either add a blank scene, continue scene, or choose scene: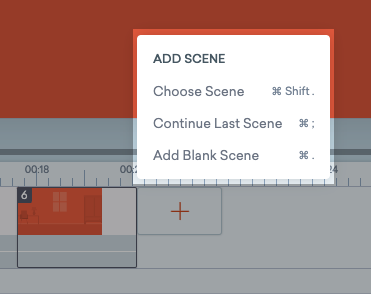 3. Select Choose Scene: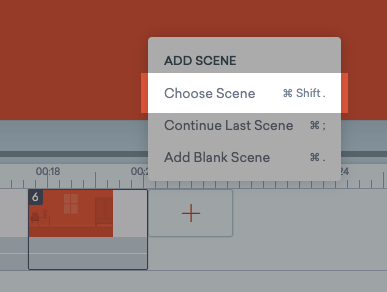 4. The scene library will appear on the left of the stage: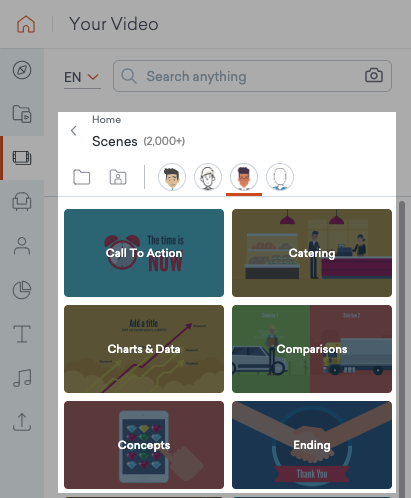 From there, a scene can be selected from any category to add to the video.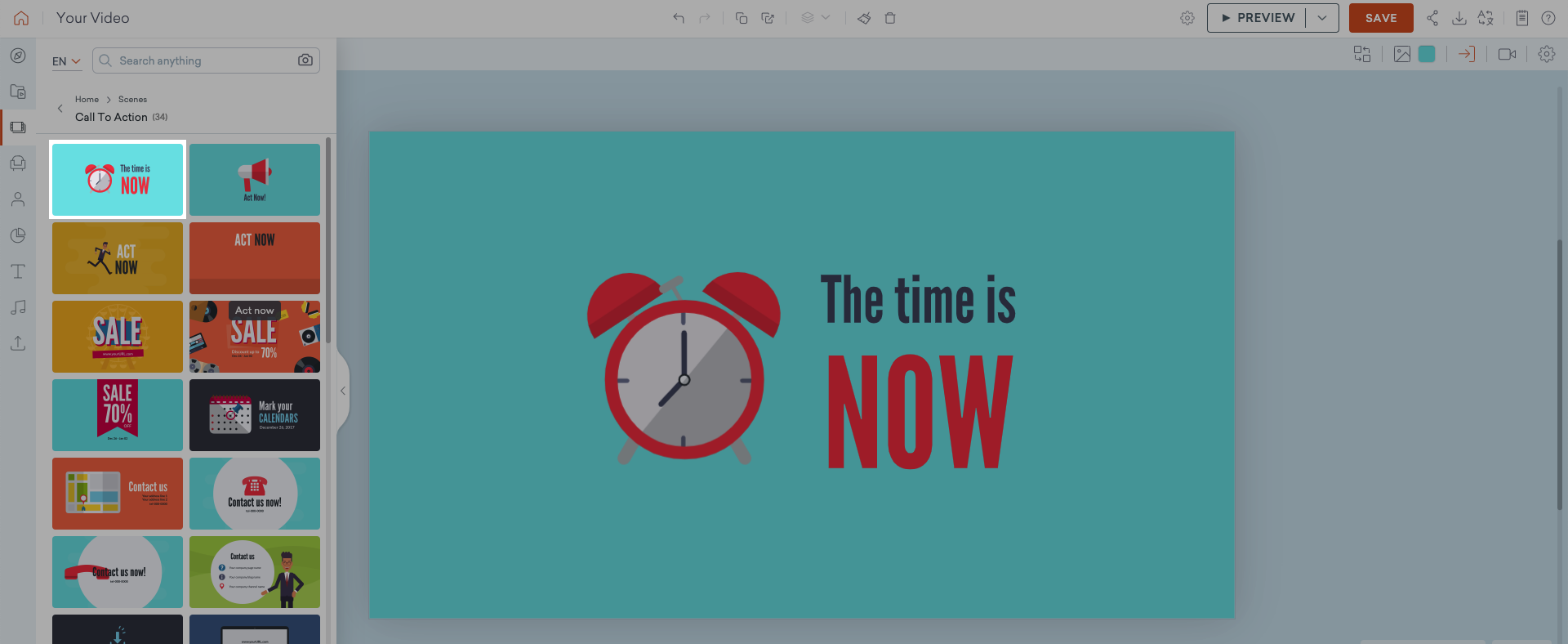 Photo to Scene
1. Select the Scene tab: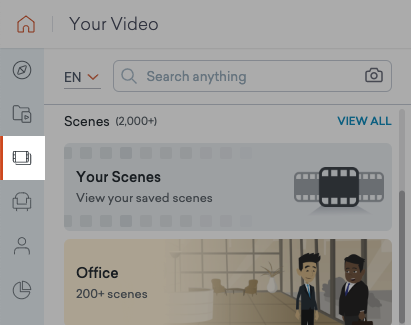 2. Click on the camera icon: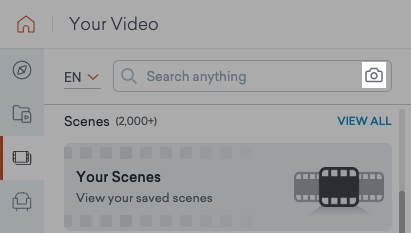 3. A window will appear where you can drag and drop or upload an image: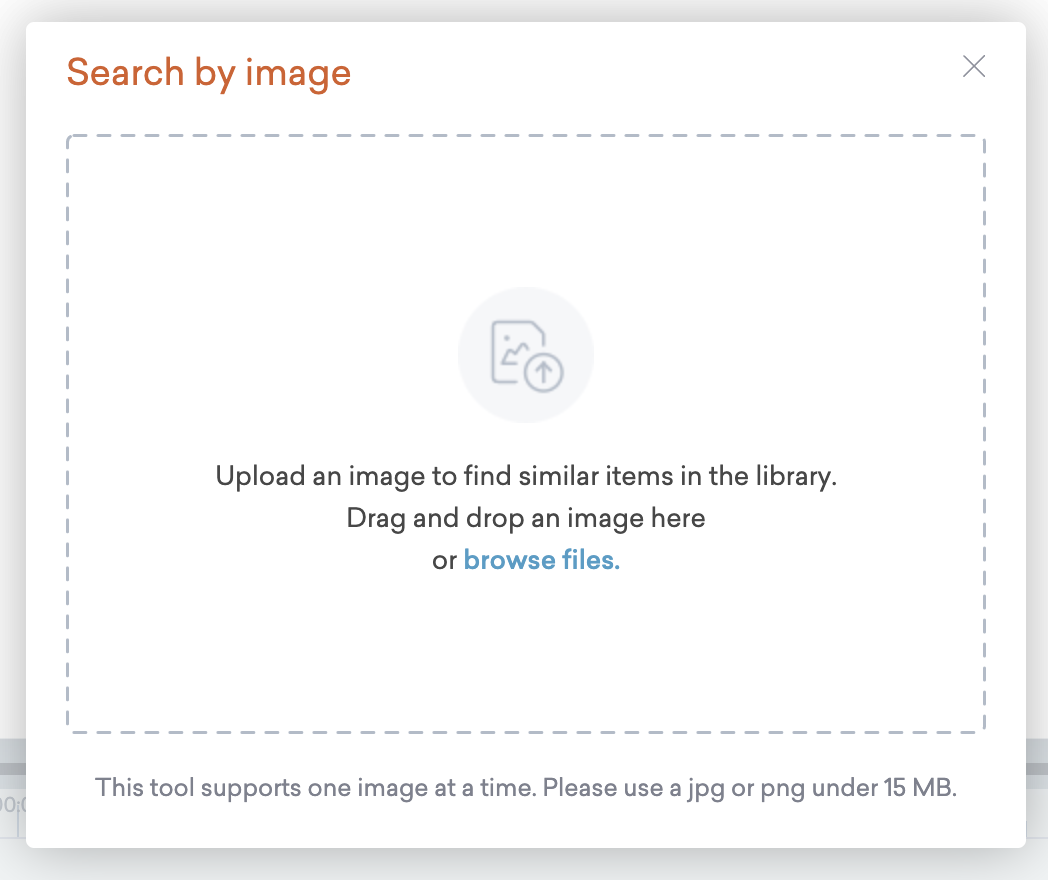 4. Once the image has been uploaded, scenes will appear related to the image: