If you had a Vyond subscription prior to 2020, your account may include archived invoices from our old billing system. To view and download archived invoices:
1. Go to Subscription under profile settings: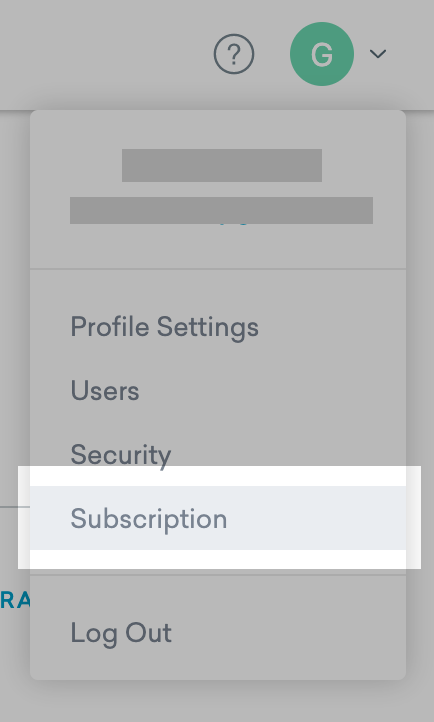 2. Scroll down to Billing History where your archived invoices can be found: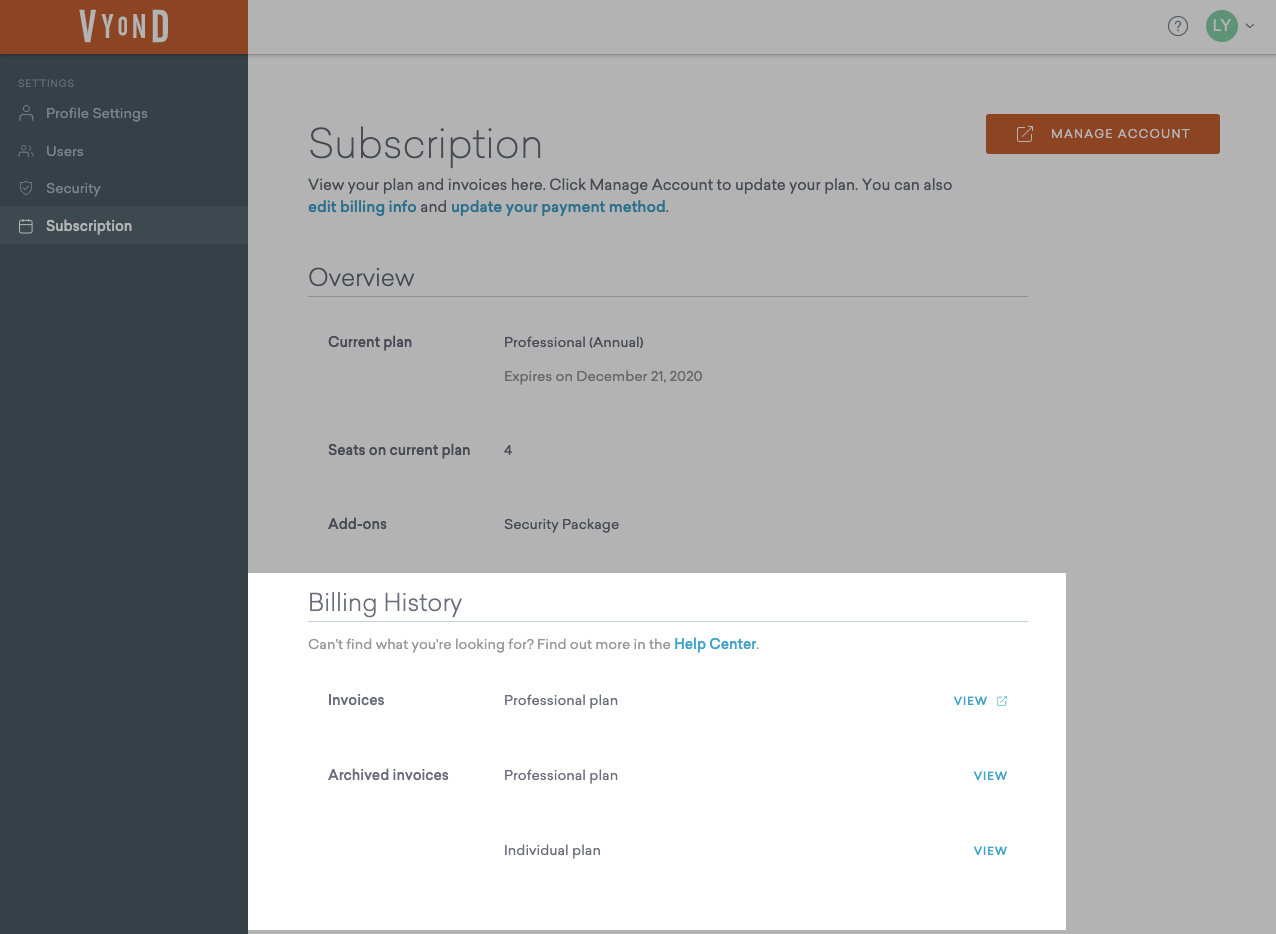 If you still can't find what you're looking for, contact us at support@vyond.com.