Use the steps below to update billing information.
1) Log in to Vyond Studio and click on your profile icon (the initial or letter may look different):

2) Select Subscription: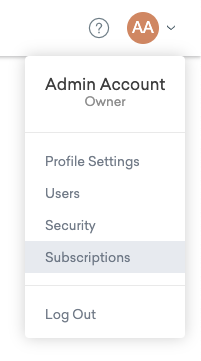 3) Click on Edit to the right of Billing contact: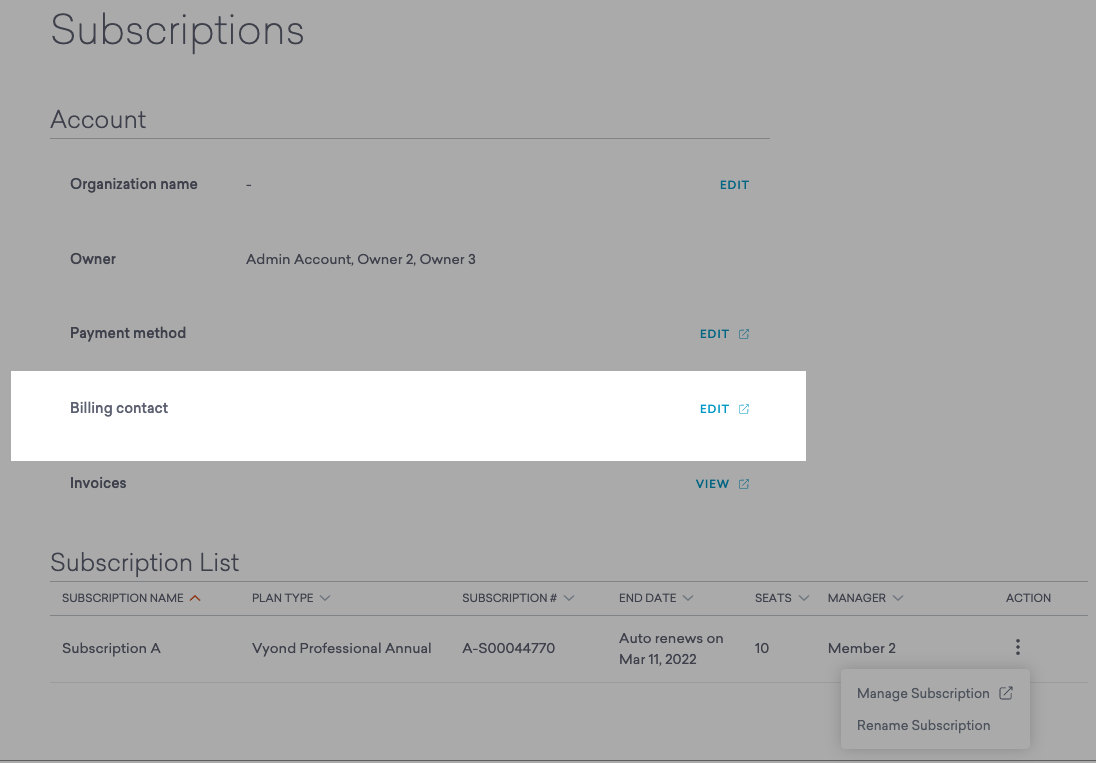 4. Once the changes have been made, click Save.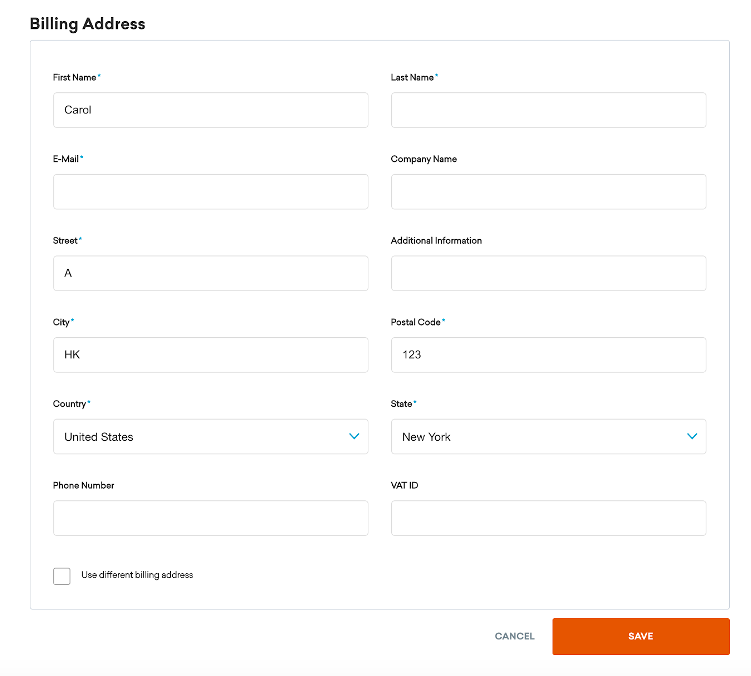 The following items are available to edit in these sections:
Modify Account Owner and Billing Information
Update the Tax ID/VAT #
Please note: For Professional subscriptions, the ability to change billing information is only available for Administrators.
Click here for more information about payment methods.