Vyond Studio offers password protection for videos that are shared between people. If the video is being shared among 5 or more people, we recommend uploading the video to a hosting platform, such as YouTube, Vimeo, or Wistia, and then password protecting it on that respective website. We are not a video hosting platform and issues may appear if a password protected video is shared across a large audience.
Sharing password protected videos with external viewers (non-Professional Team Members)
1) Open the video options menu and click Share.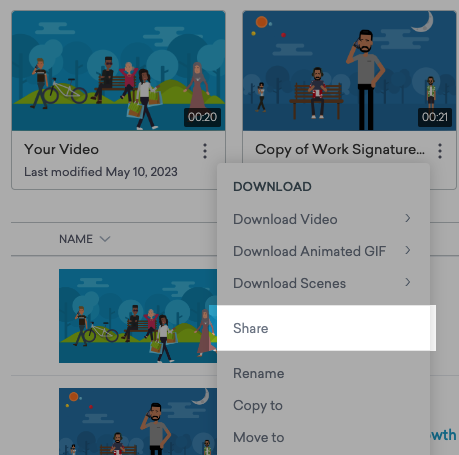 2) Select Give Access tab.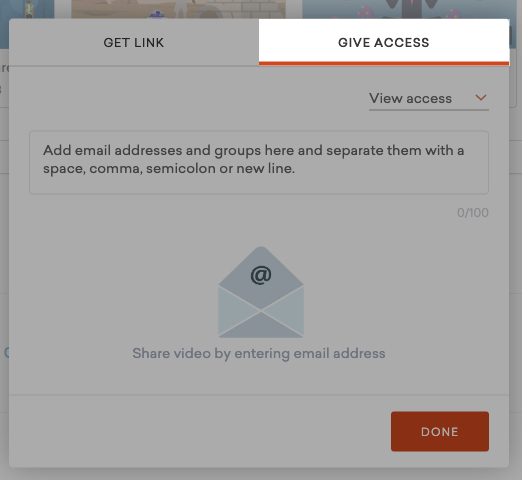 3) Type in the email address of the person that needs to view the video with and click Share.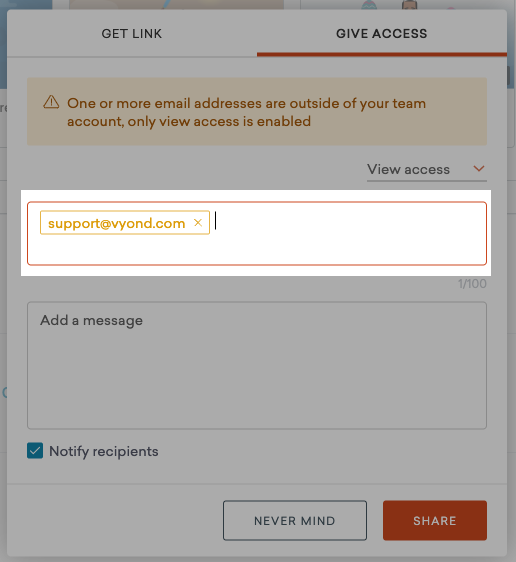 4) If the person is not part of your Professional plan, the option of adding a password is provided in a separate window. Click Add Password to continue.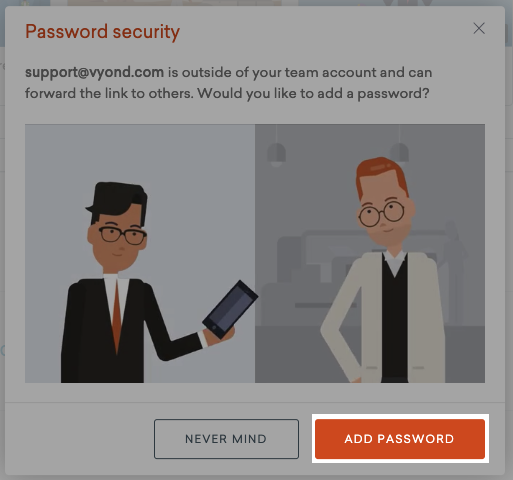 Viewing password protected videos received via email
1) Click on the button Go To Video within the email.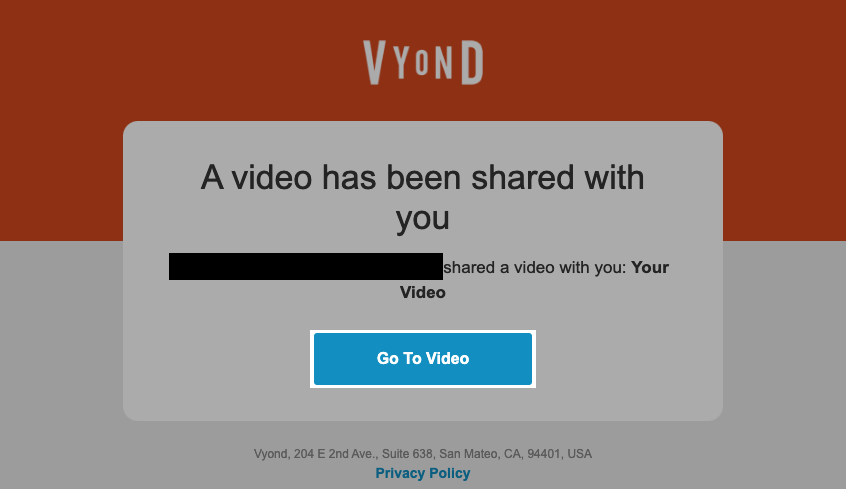 2) On the next window, click Get Password to receive the password in a different email.