Steps
1) Open the Upload tab.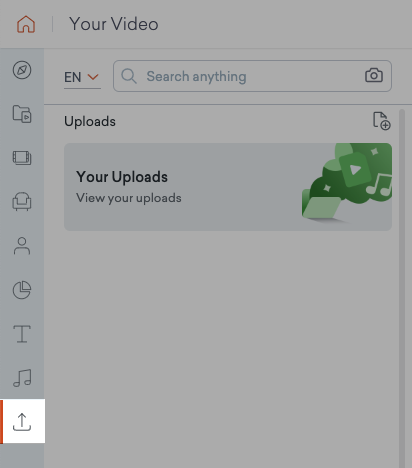 2) Select the + icon and browse for an MP4 file.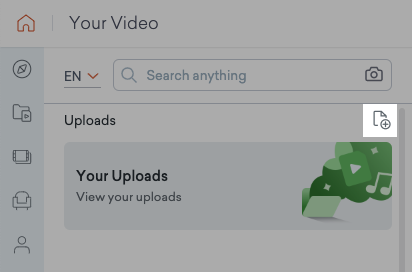 3) An upload image shows progress until the video is successfully added to the Vyond Studio.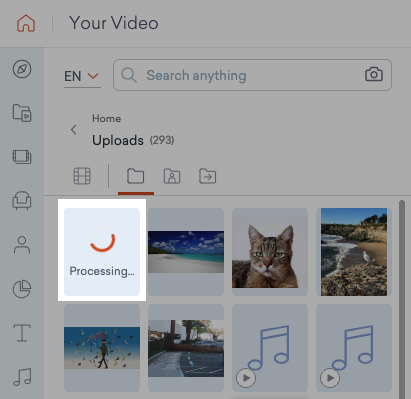 4) A thumbnail of the video appears after a successful upload - drag the MP4 into the stage to add it into the project. Drag the border of the uploaded video to change the size to fit the stage.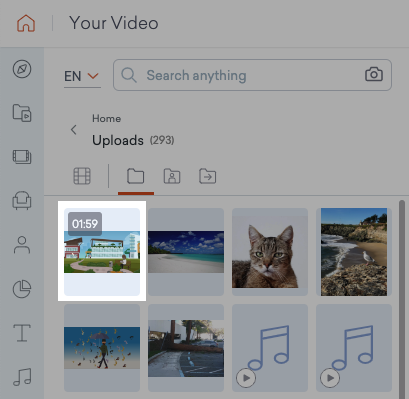 Restrictions and other tips
The video file type for upload must be MP4 with h.264 codec - theupload will fail with any other video file type, extension, or codec. Imported videos should have a frame rate of 24 frames / sec.
If the extension for a video file is something other than MP4, for example HDMP4, changing the extension to MP4 then resaving and renaming the video should help. Once the file is an MP4, it can be imported into Vyond.
Video dimensions must not exceed 1920 x 1080p. 
Only one video per scene is supported. The size limit for an uploaded video is 100MB and time limit is 90 minutes.
Uploaded videos added to the stage will only show up to 4 minutes in the existing scene. Add another scene if the MP4 is longer than 4 minutes by clicking the Continue Last Scene option in the timeline.