Photo to character allows users to either upload a photo or take a photo to generate a character. The character can then be edited further in the character creator. Please note, this feature is for Contemporary characters only.
Generating a Character from a Photo
Here are some tips for generating a Vyond character from a photo. 
You have two ways you can provide a photo to create a character:
You can take a photo using your computer camera by clicking the Open Camera button and following the instructions.
Upload a photo by dragging and dropping it into the dialog box or click browse files and select a file from your folders.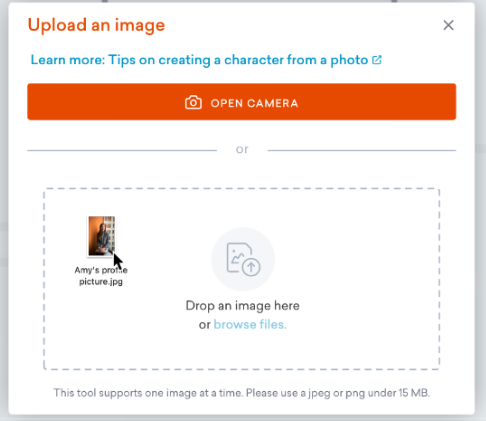 The option to generate a character from a photo will also appear if you access the character creator from the video listing page.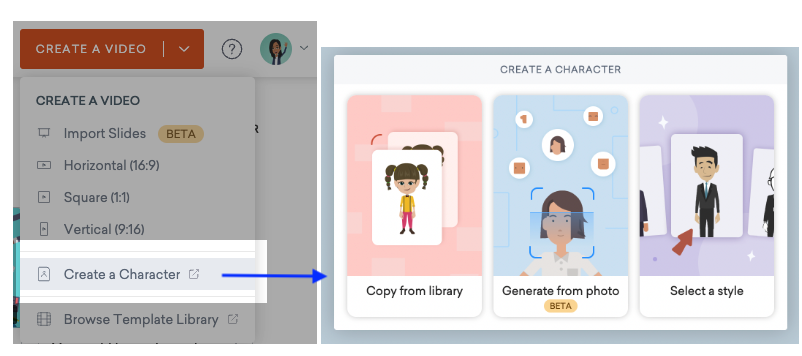 Steps
1) Open the Character tab.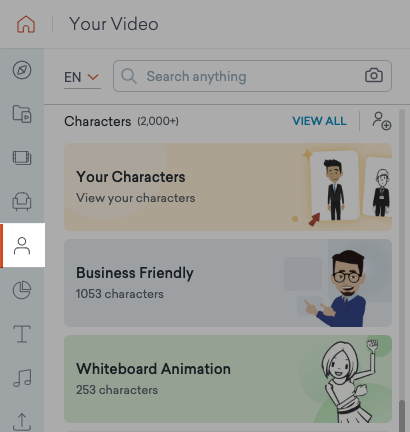 2) Next, select the Create a New Character icon: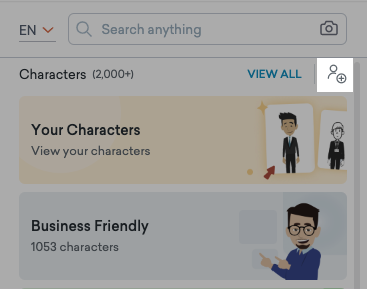 3) Choose the option to Generate from Photo:
4) A pop up will appear where you can upload a photo or take a photo directly: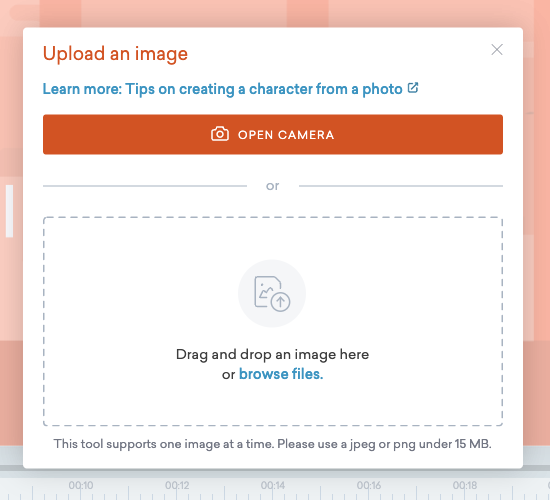 If you open camera to take a picture, a circle will appear where you can line up your face. Once the circle turns green, you can take the photo: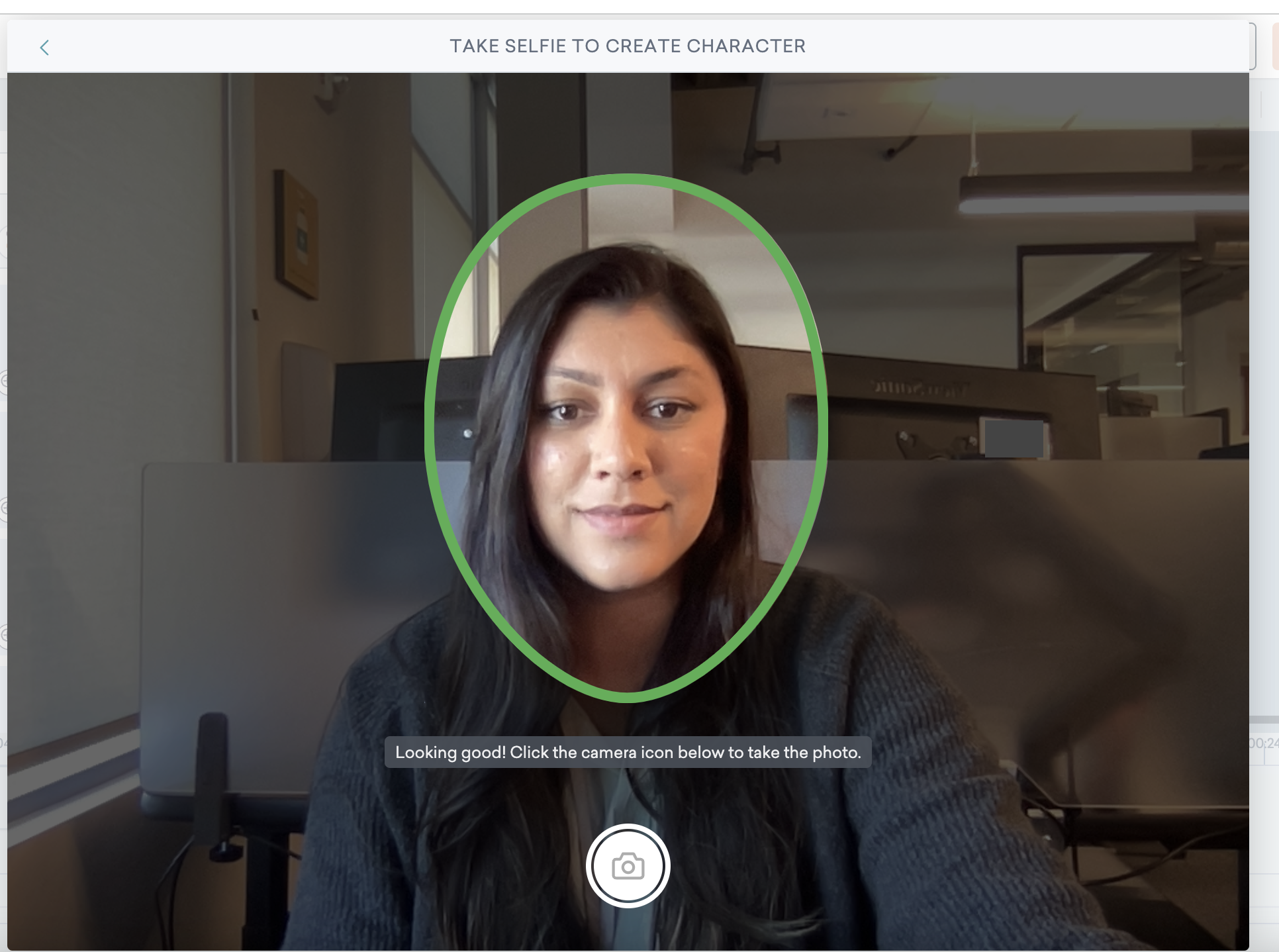 Please note, the browser may require you to allow camera to use for this feature.
5. Once the photo has been processed, a pop will appear, prompting you to edit the newly generated character in the Character Creator. Select the button Continue in Character Creator: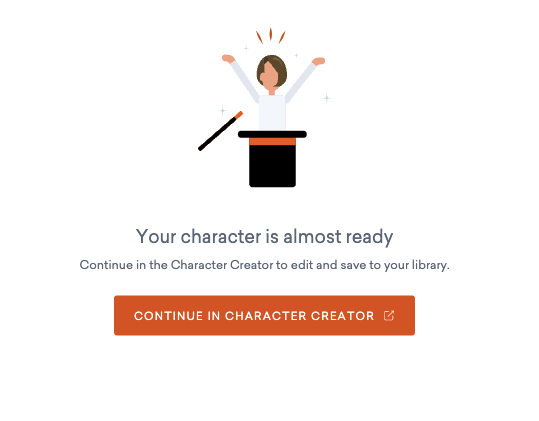 6. A tab window will appear where you can edit the character: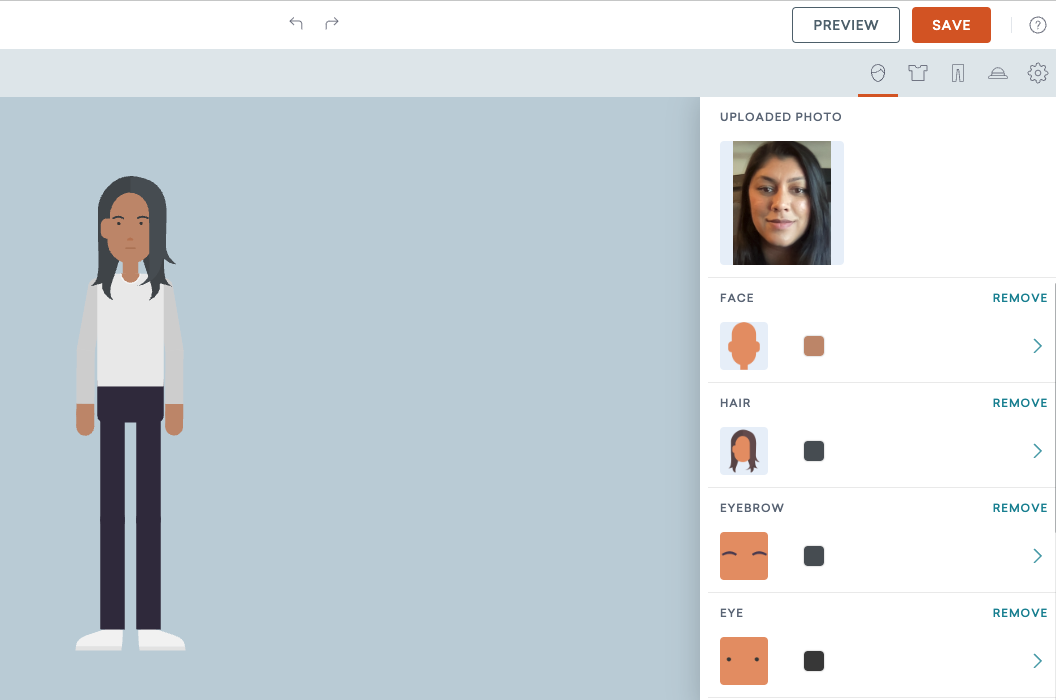 7. Once the character has been edited, select Save and close the tab. Your new character will be saved to your library: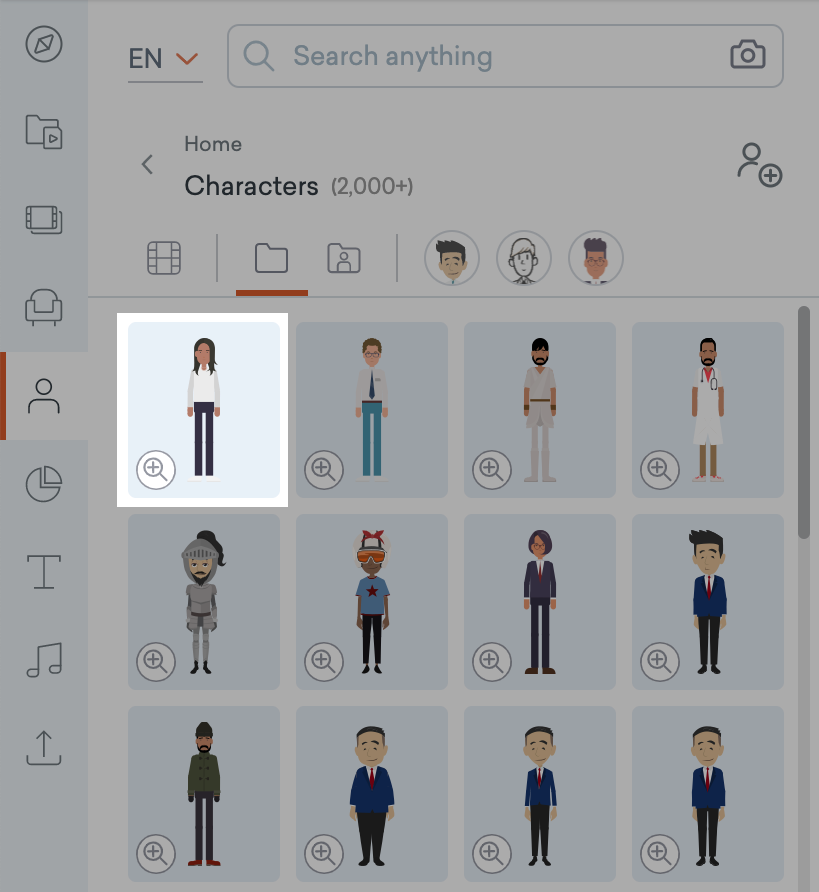 Tips
For best facial detection on the photo, keep these in mind:
Use a photo with only one face. The tool can only recognize one face at a time.

Remove face coverings before taking the photo. Use the character creator to add any accessories after the character has been created. 

The face in the photo should be well lit.

The face in the photo should face towards the camera. Side-facing photos may not always get successful results.

Photos of animals will not produce any results.
Images must be either JPG or PNG and no larger than 15 MB.