Steps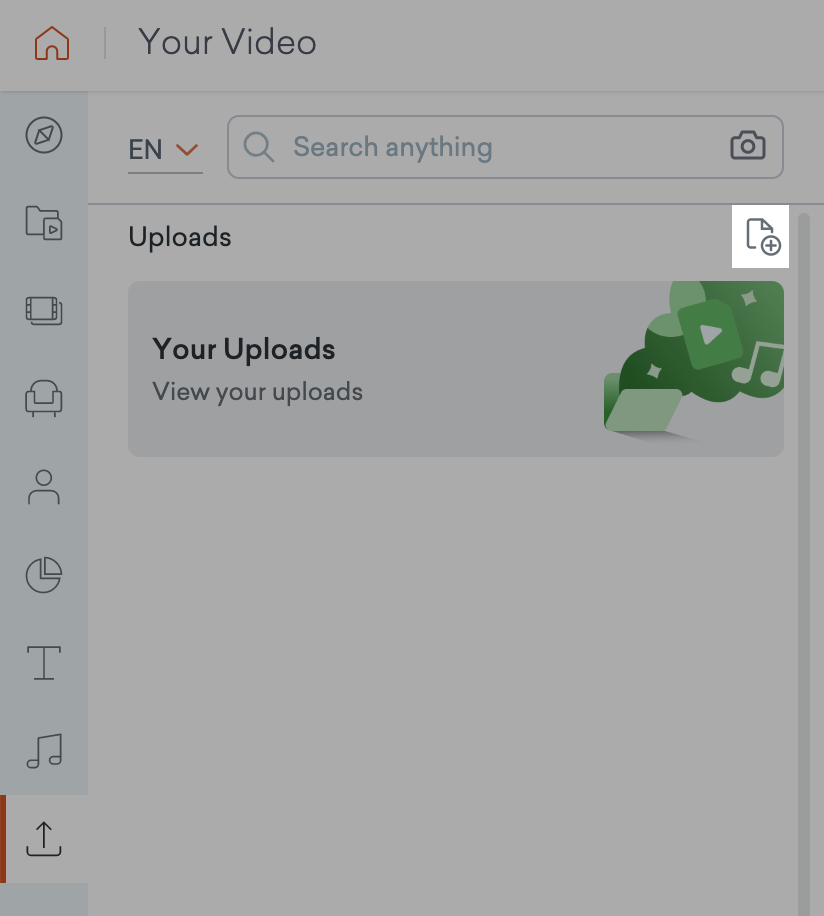 Select the Uploads option from the Content Panel.
Click on the Upload button and choose files from your computer.

Once the file has uploaded, click on the imported file to add it to the stage.

Adjust the sizing and placement on the stage to your liking.

Preview the result.
Supported formats:
Images:

JPG, PNG (Size limit: 15 MB)

Audio:

MP3, WAV or M4A (Size limit: 15 MB)

Fonts:

TTF or OTF (Size limit: 25 MB)

Video:

MP4 (Size limit: 100 MB)

Vector Graphic: SVG (Size limit: 2 MB)
*Uploading fonts is available to our Professional Plan subscribers only. Please also ensure that the font file is a static file. 
Please note: If an unsupported file type is being uploaded, a server error will appear at the bottom of the timeline:

An X will appear over the file import, hovering the mouse over the unsupported file will show the error: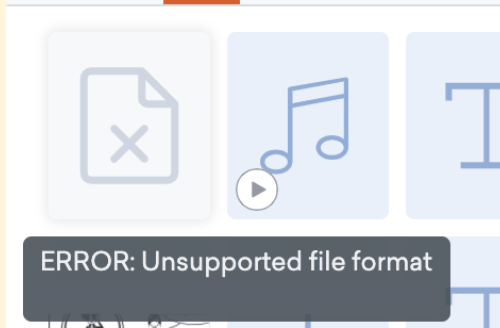 Please check the file type to ensure it is a supported format. For more information contact support@vyond.com.