Please note, this feature is only available to Professional and Enterprise users.

Shutterstock integration in Vyond Studio allows Professional and Enterprise level users to browse an immense catalogue of diverse video clips, images and audio tracks that can be added directly to their videos. 
Effects, motion paths, and cropping can be applied to images from Shutterstock. Edits cannot be made on audio tracks or videos at this time. 
Check out below to see how it works: 
Click the Shutterstock icon in the panel.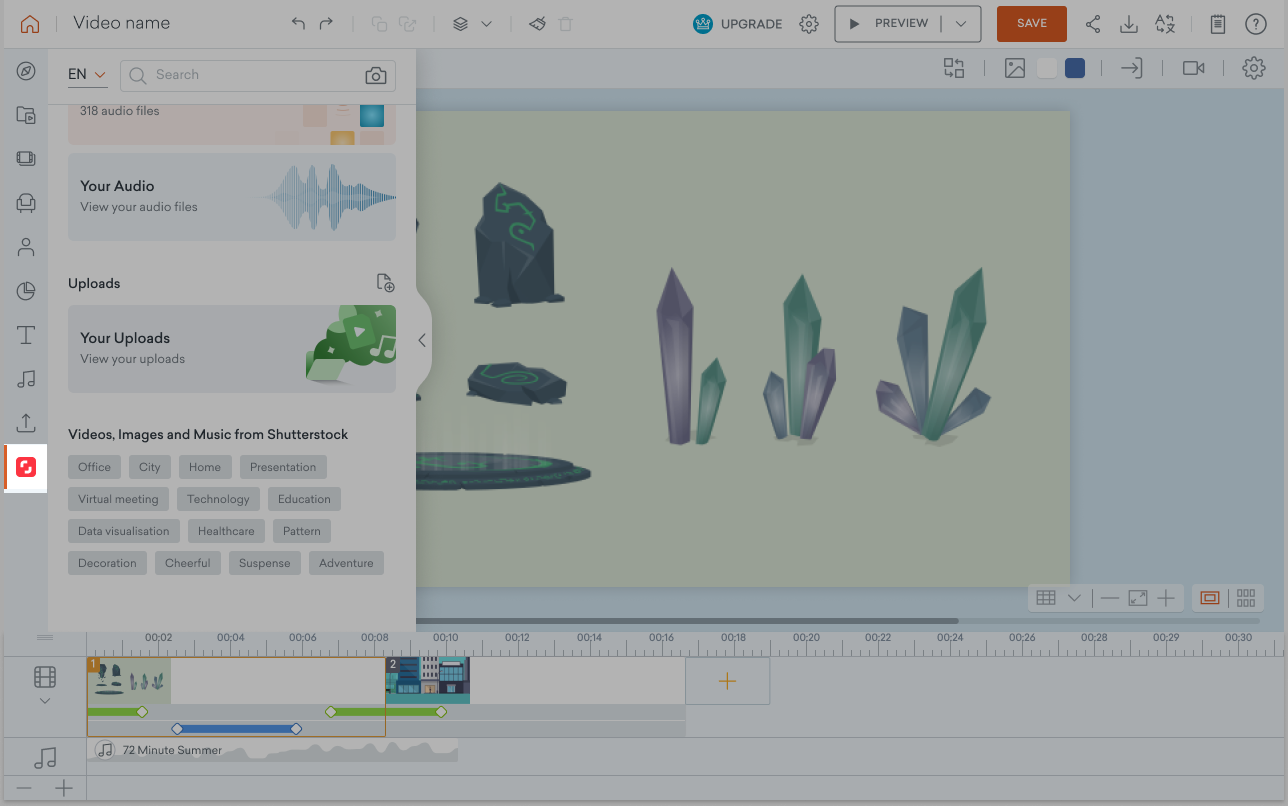 Click on a topic chip to browse various related Shutterstock content and to enable search mode.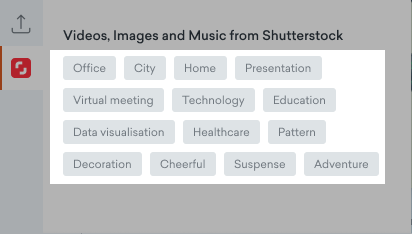 Browse through the available search results by scrolling vertically.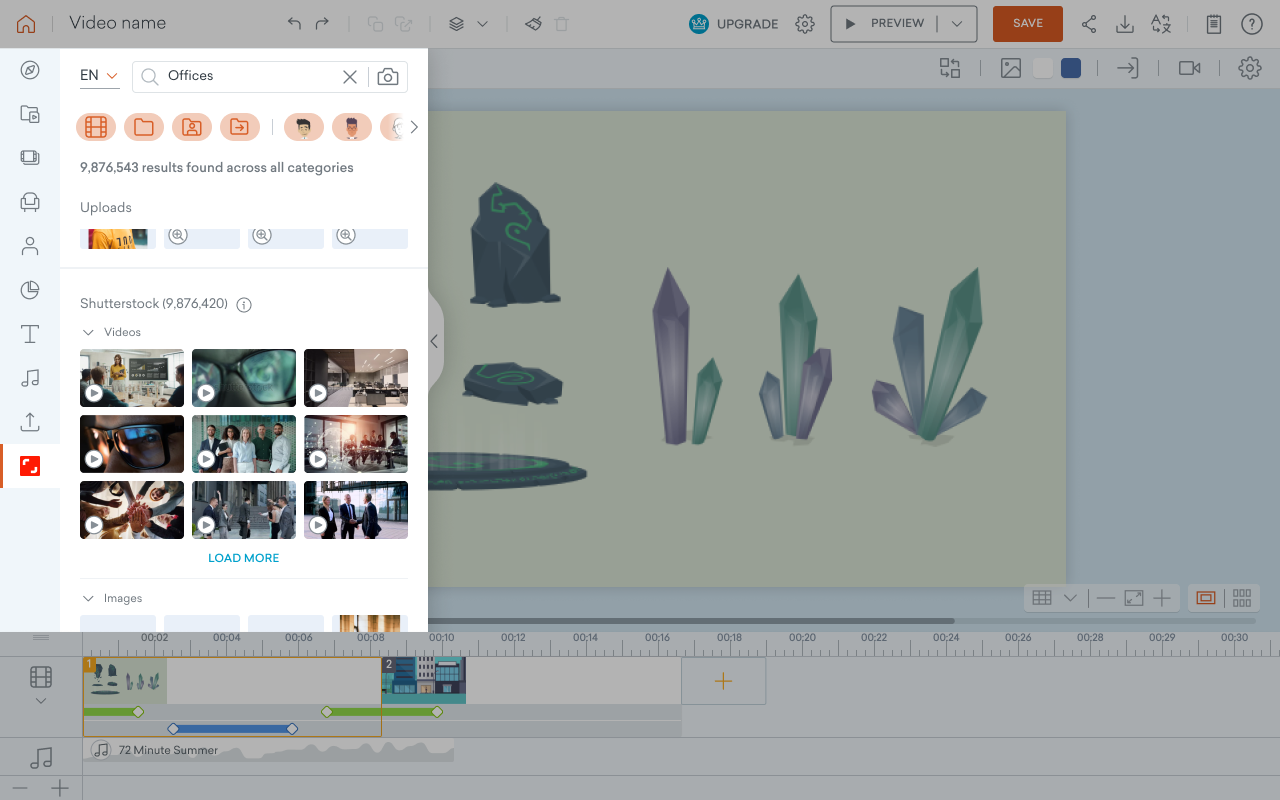 Use the search bar at the top of the panel to browse for specific Shutterstock content. Search results for Shutterstock are categorized by file types - Videos, Images and Audio .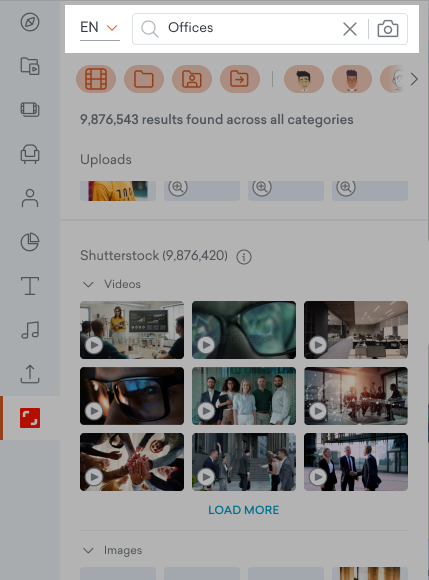 Click Load More to to display more search results. 

Enable image and video preview mode in the Shutterstock panel by clicking the Preview icon.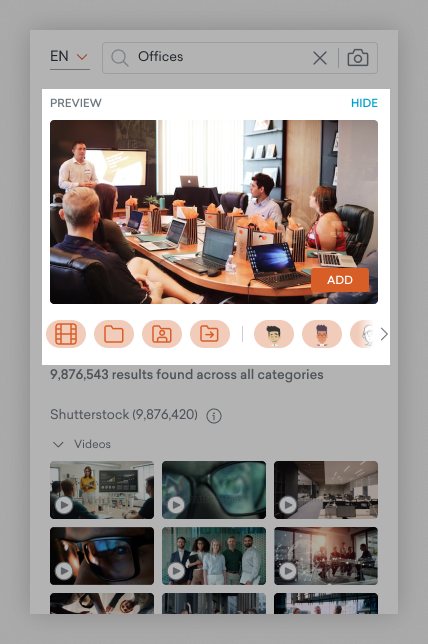 Bonus Tip: 
Use the Chevron buttons (>) to hide unwanted media categories for a more organized search experience.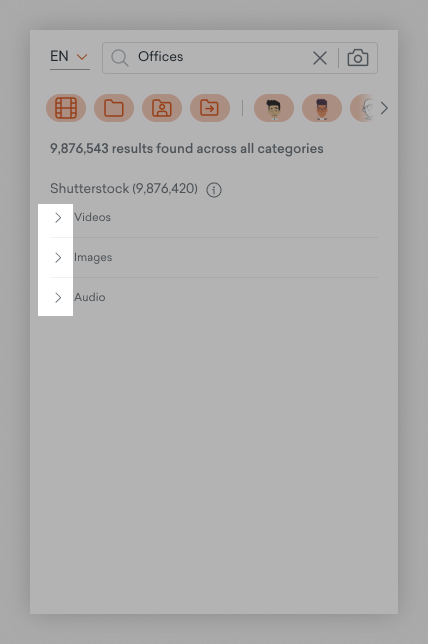 Other Considerations
For Essential and Premium plan holders, an Upgrade icon will appear next to Shutterstock assets, letting users know they will need to upgrade their plan in order to use Shutterstock.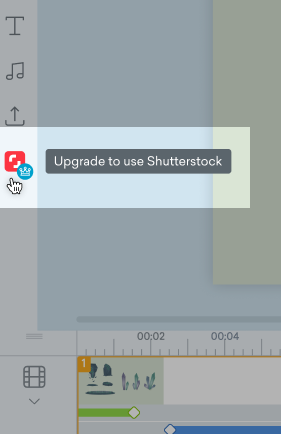 Adding videos may take some time for conversion as the system has to process the licensing and pull the full quality from the Shutterstock quality. The video thumbnail that's added to the stage cannot be edited until the full quality of the video loads. This can take up to 1-2 minutes. 

While adding videos, please keep in mind that the video will not appear in the scene for preview or download until video has fully loaded. 

Adding videos should only be done 1 by 1 after each video is fully converted and loaded on the scene. This will avoid any issues with adding more videos (eg. A user adds video A, waits for it to fully load, then can add Video B).
Questions? Submit a request by clicking here.