Steps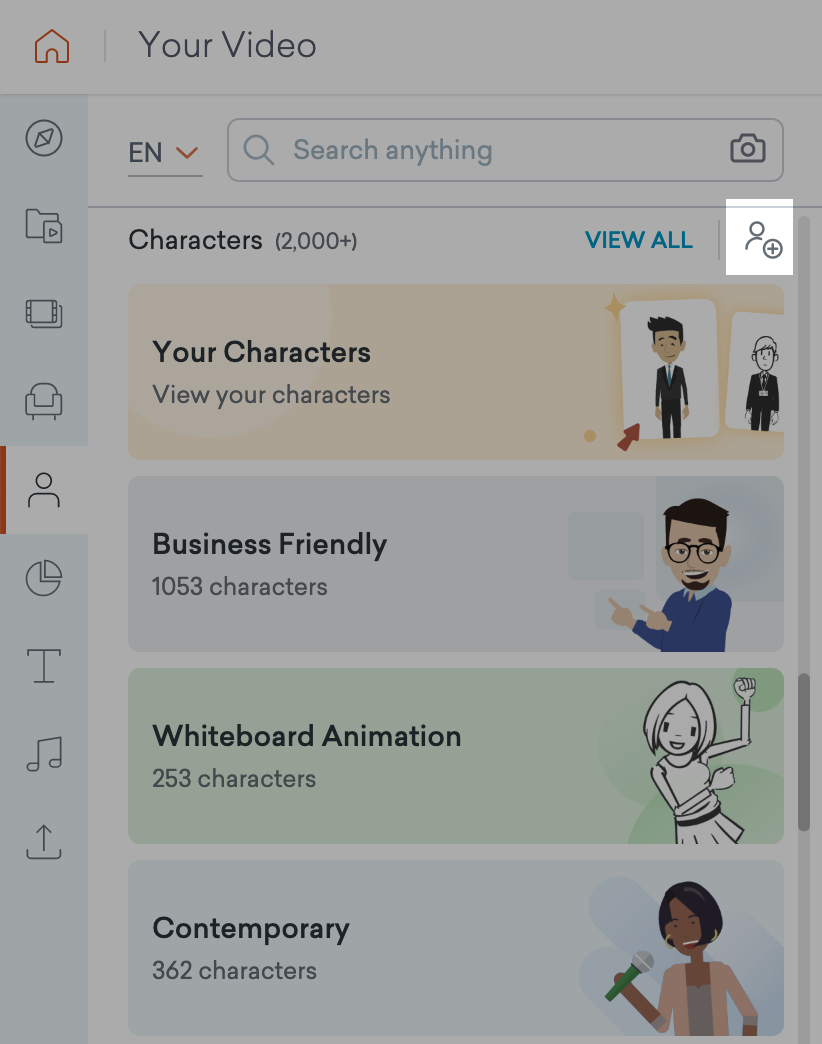 Open the Characters panel. 

Click on the

Create your own character icon. 

Copy an existing a character from your library to edit, generate a character from a photo, or select a character style to create a new character. 

Save the character.

You will see the new custom character in your character library under Your Characters.

Click on the character to add it to the stage.

Preview the result.
Tips:
Right-click any character to add them to Quick Access for more convenience.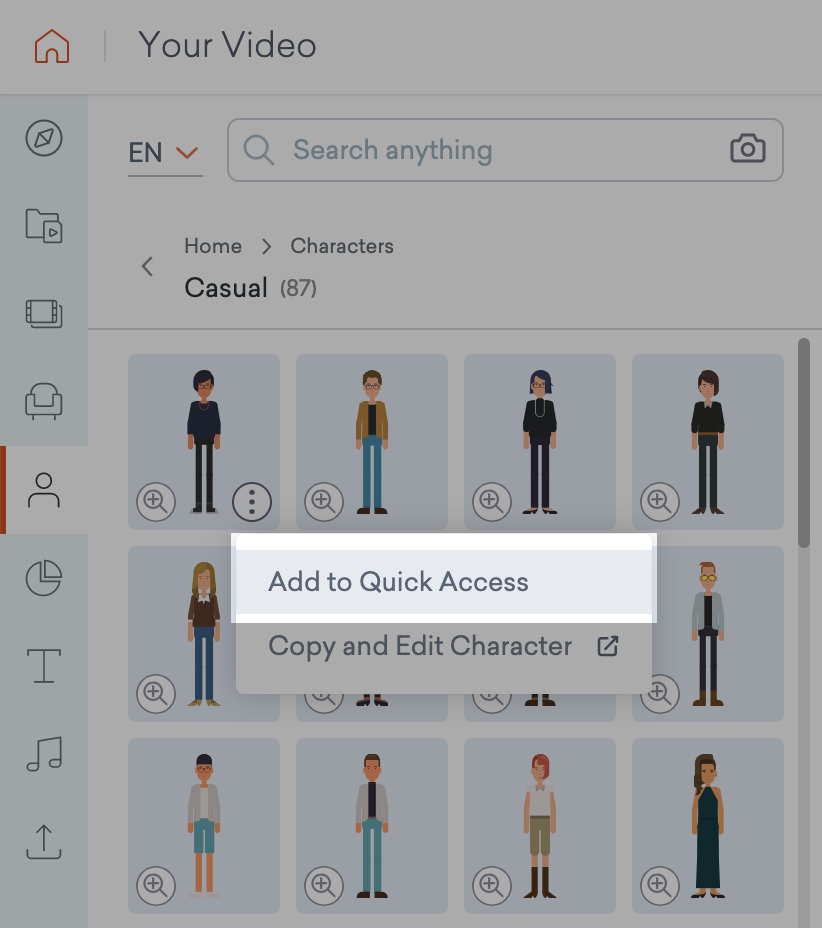 Adjust the height of Contemporary characters using the character height slider in the Character Creator: