While it's currently not possible to turn a character so it faces the back of the scene (180 degrees), it's possible to use the following workaround to obtain a similar result. Check out the video below: 
Detailed steps are outlined below: 
1) Open the Characters tab in the Content Panel and select a character.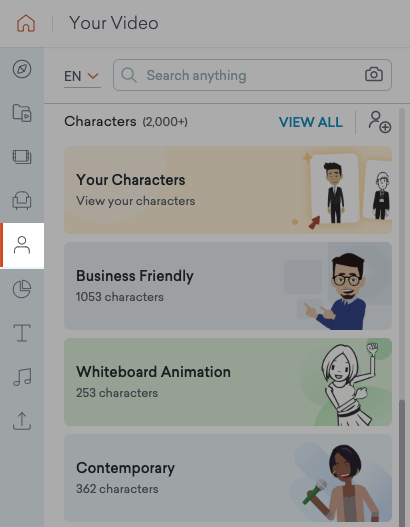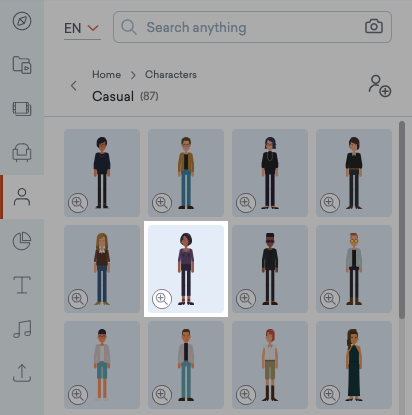 2) Place the character in front of all assets in the scene and resize it accordingly.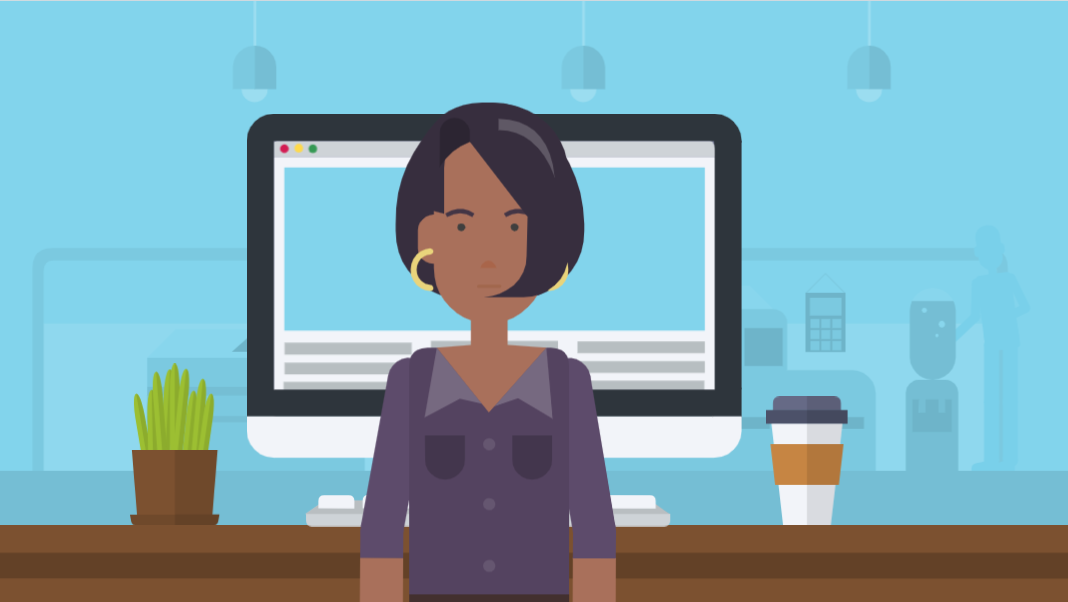 3) Open the Props tab in the Content Panel and search for "shapes"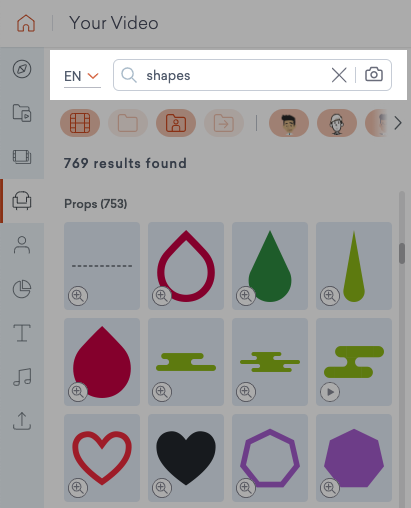 4) Select the appropriate shape to cover the parts of the character (face, clothes details, etc.), following the lines of the character.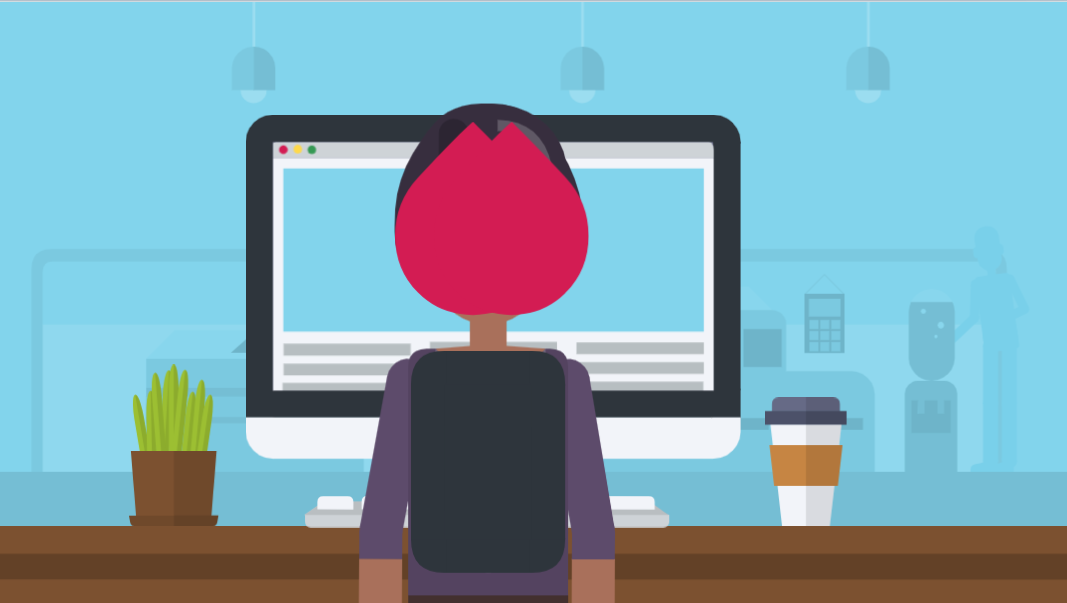 5) Match the shapes color to the colors in the character using the Eyedropper tool.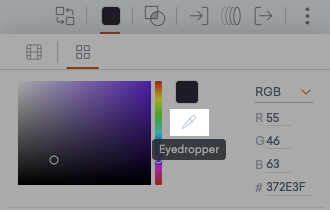 6) Hold the SHIFT key and click to select multiple assets, then right-click and select Group.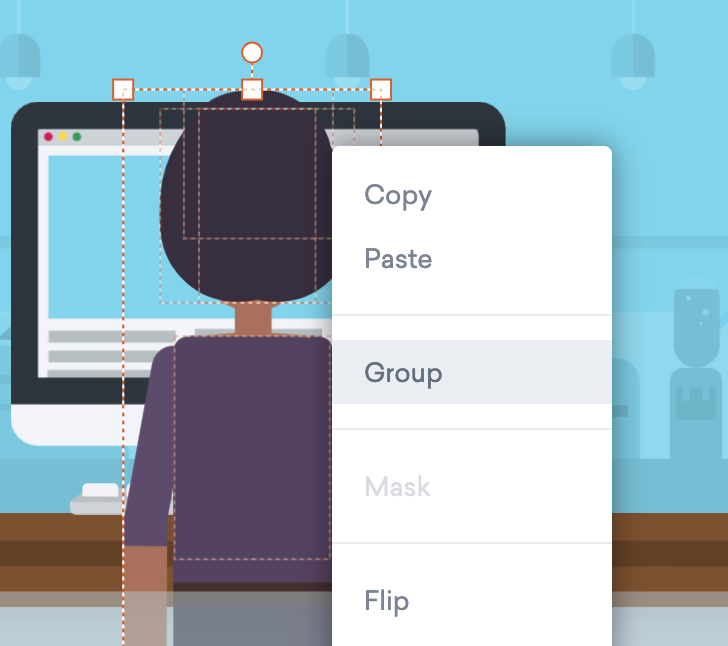 End result: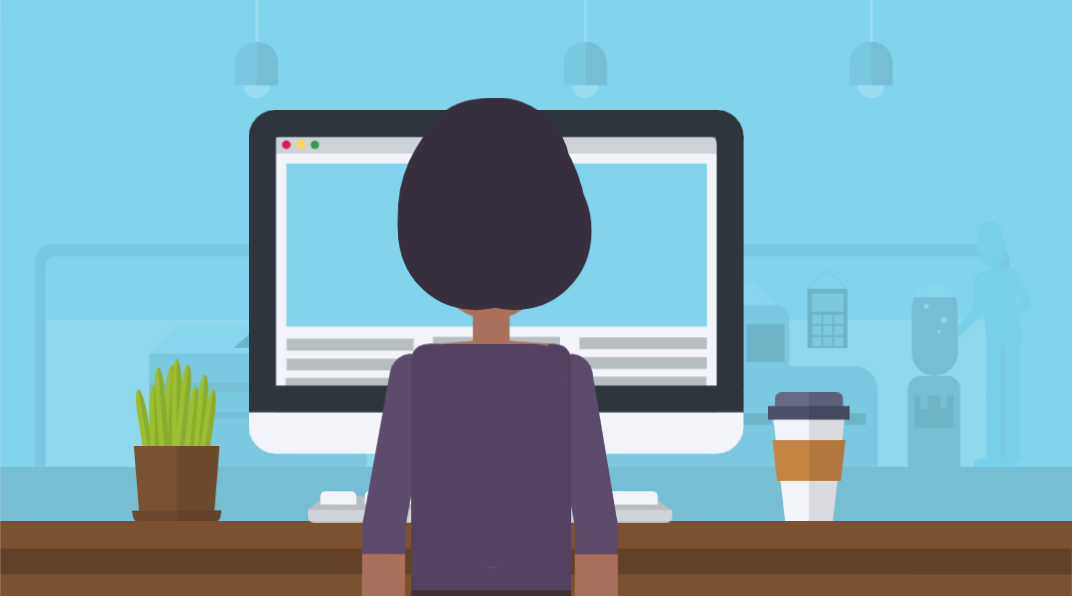 Note: For better results, we recommend using static poses or simple actions (where the character doesn't move much).