Vyond Professional subscribers can add characters to the shared library and allow other members on the account to add them to scenes, as well as copy and edit them in their own personal library. Once the character is shared, members will need to navigate to their shared library on their respective accounts to gain access to the character and make changes.
These instructions apply to existing customer characters. Click here to learn how to create a custom character.
1) Open the Character tab.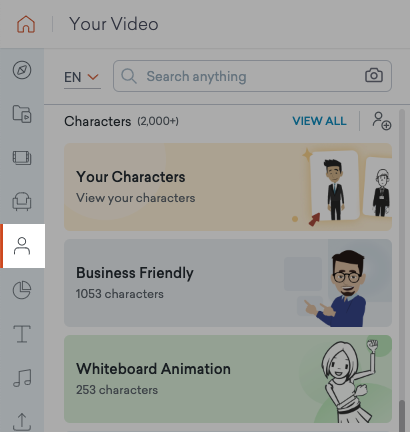 2) Select Your Characters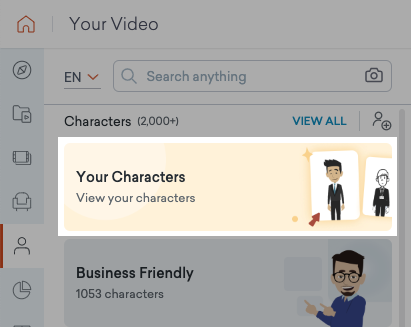 3) Right-click a character thumbnail and select Add to Shared Library