Assets are the various components of a video, such as characters, backgrounds, props, audio & video clips, text and scenes. Each type of asset will have its own corresponding library. Below is a list of the asset libraries within Vyond:  
Audio
Includes ambience tracks, background tracks, sound effects, and imported audio.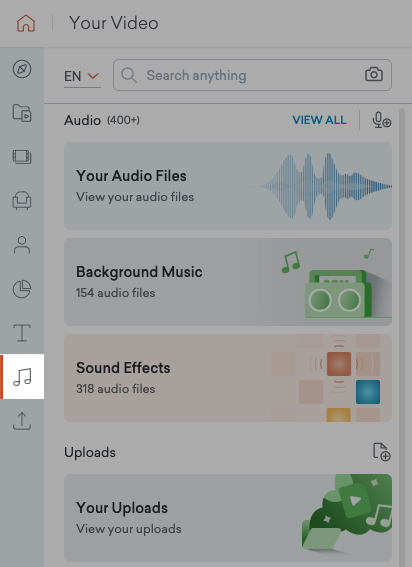 Learn how to add audio to your videos here. 
Backgrounds
Includes both background locations (eg, bedroom, forrest, office) and patterns. The Background tab is located on the asset toolbar.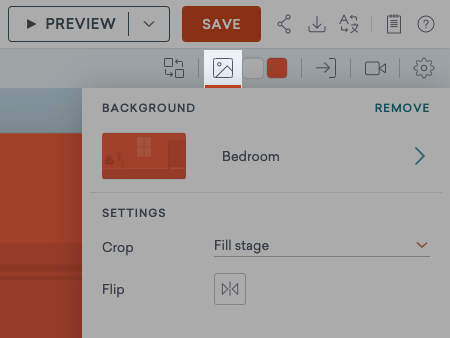 Learn how to adjust and set custom backgrounds here. 
Characters
Includes all stock Vyond characters and custom characters created with the Character Creator. 
Learn how to create custom characters here. 
Charts
Includes various dynamic charts to help better visualize data (bar charts, funnel charts, line charts, and more).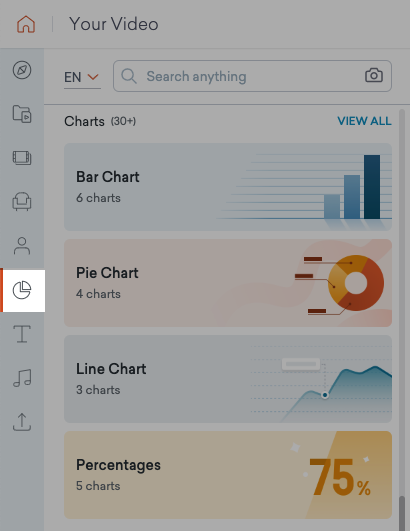 Check out our newest chart additions here. 
Props
Includes all stock Vyond assets that are not characters, backgrounds, text, or videos (eg, animals, buildings, furniture, and shapes).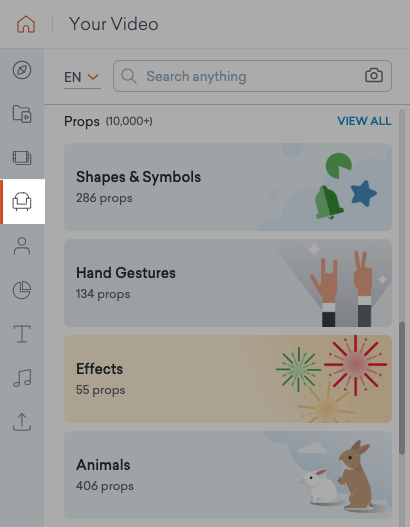 Learn how to add props to your videos here. 
Scenes
Stock and custom scene templates that can be added directly into a video. When added, all assets saved in the scene will populate on the stage.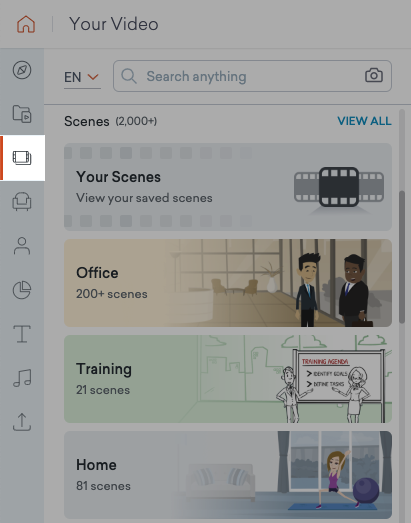 Learn how to save custom scenes here. 
Text
Includes pre-made text templates (eg, subtitles, captions, and overlays). Text can be edited from the asset tool bar, which is where you can edit font style, padding, and other aspects of the text.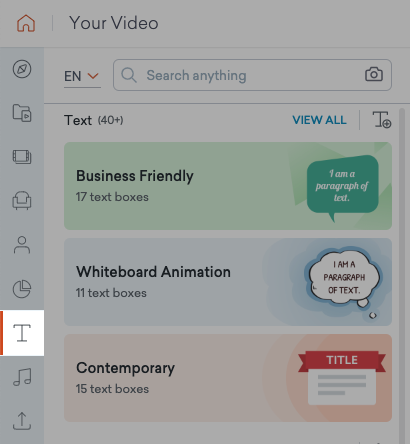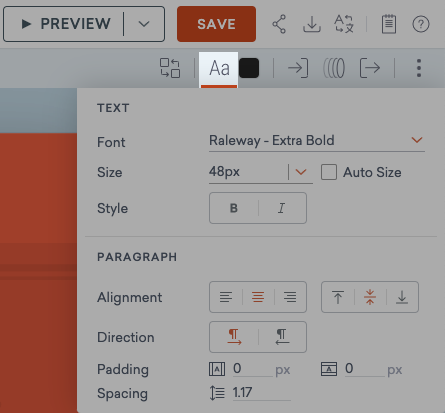 Uploads
Includes all user uploaded assets (audio tracks, images, fonts, and video clips).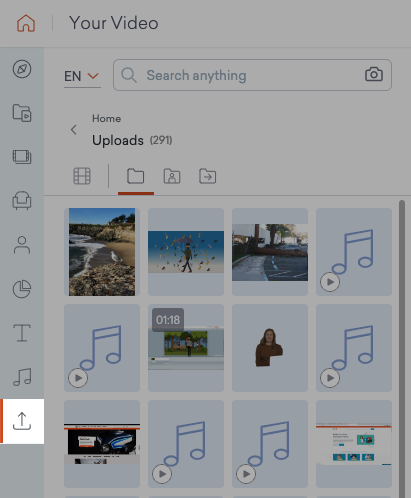 Learn how to upload your own assets here.