Steps
1) In the timeline, select the scene you would like to save.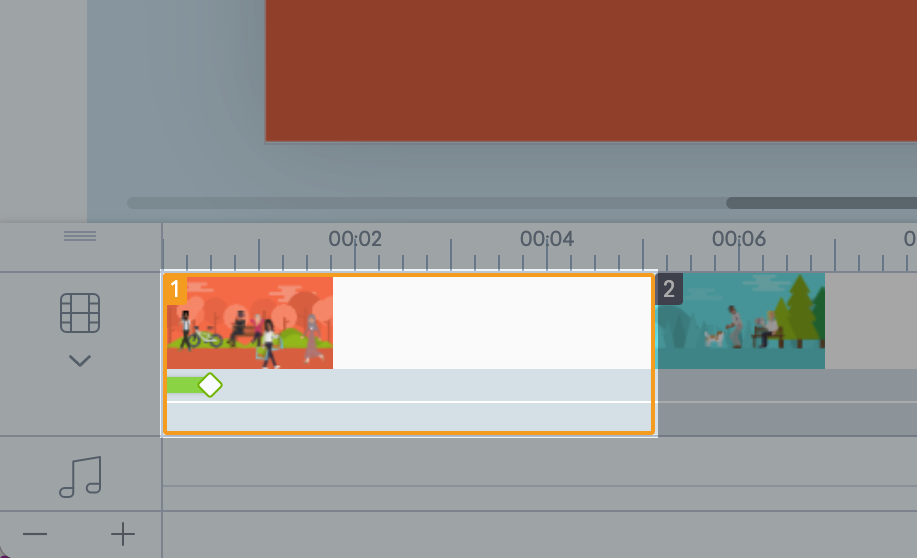 2) Right-click the scene and choose Save Scene to save the scene to your library.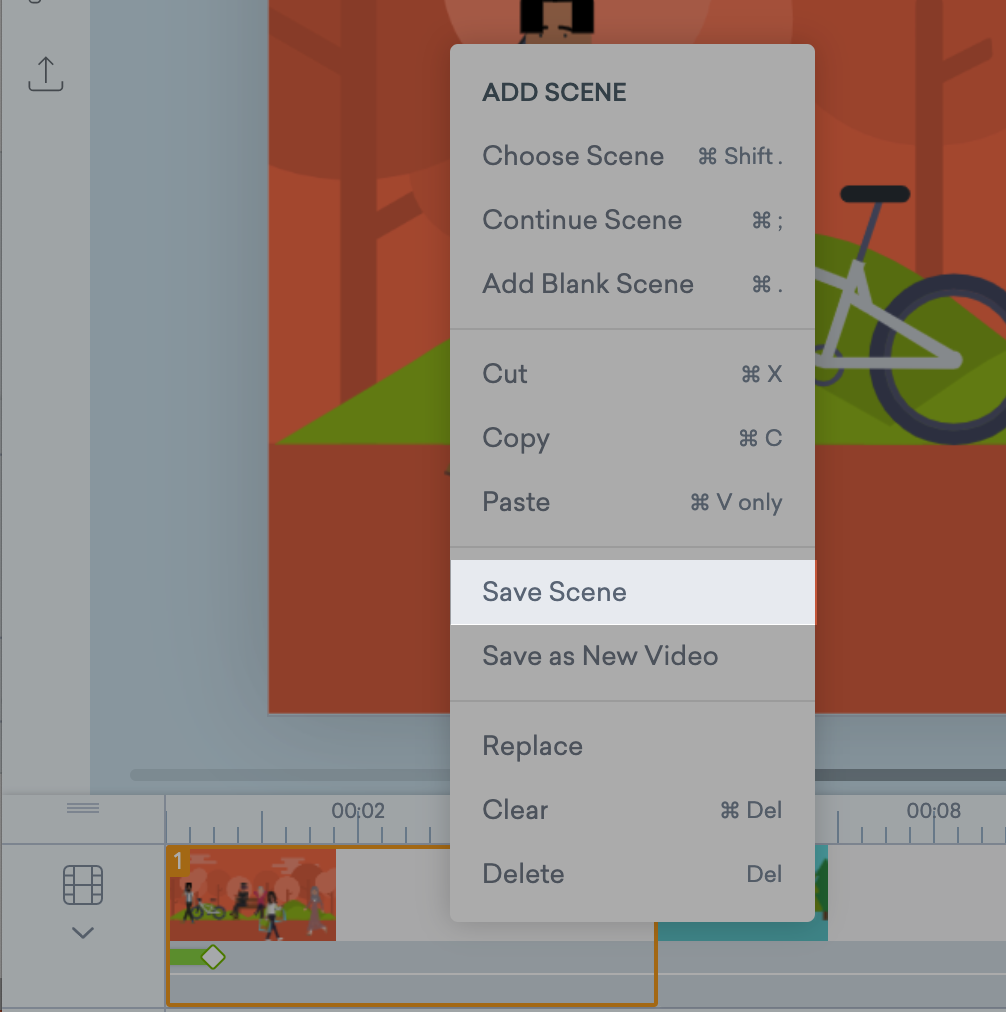 3) The scene will be added to Your Scenes library. You can find Your Scenes library in the Scenes section of the Content Panel.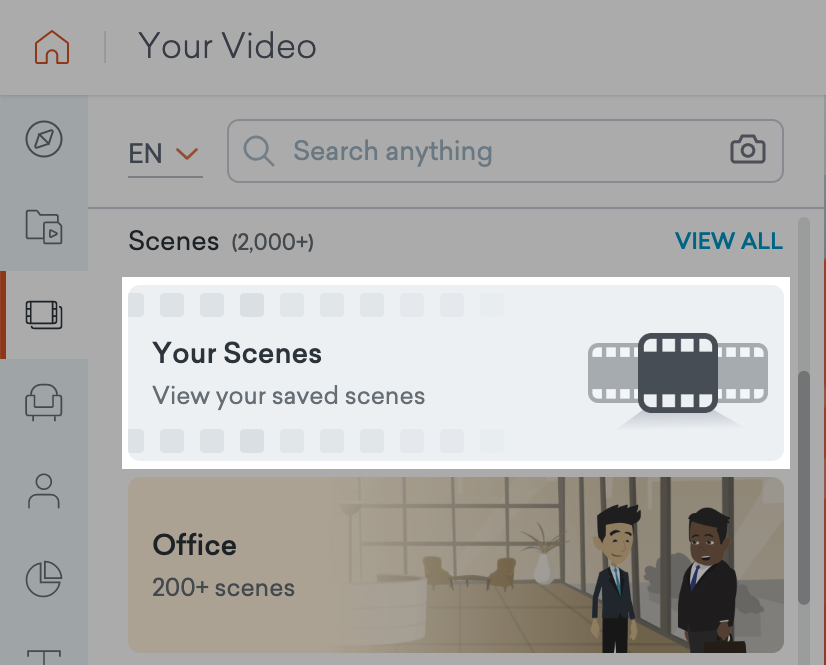 4) You can add a saved scene to your video by clicking the + icon in the timeline and selecting Choose Scene: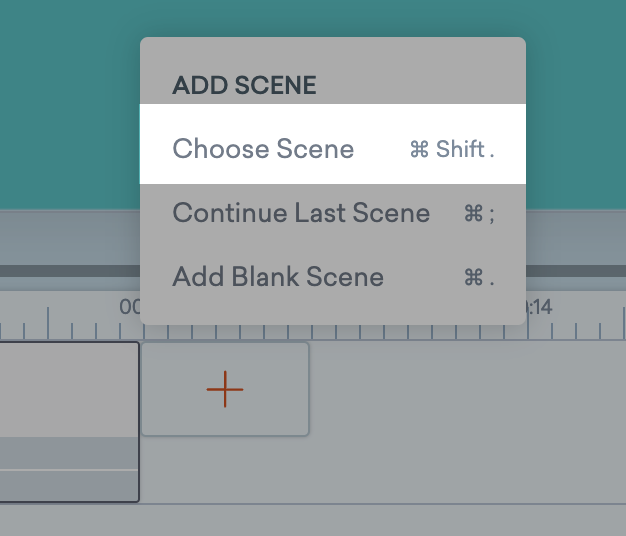 This will open your scene library, which will include your saved scenes and our stock scenes. You will find your scenes under the My Library tab.