1) Click on a Character in the active scene: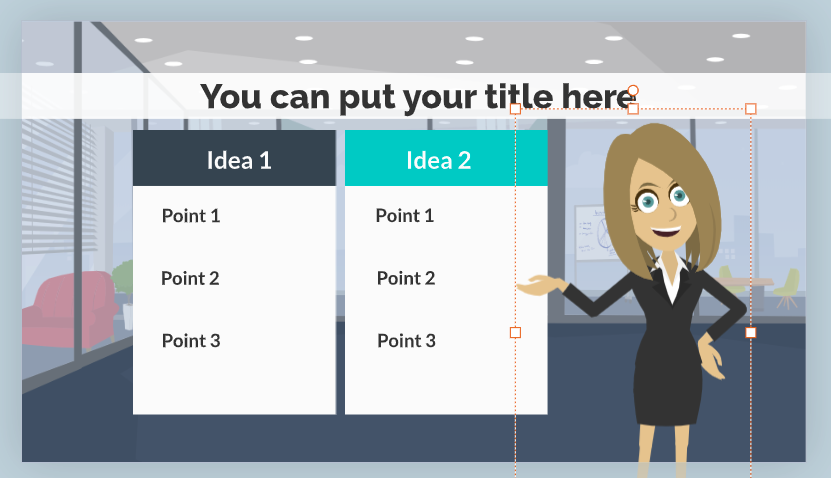 2) Use the Action, Expression, or Dialog icons on the top right to change the selected character.

3) Select the Expression icon and choose an expression from the list.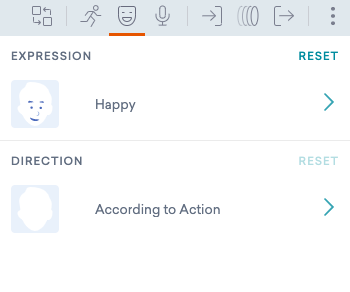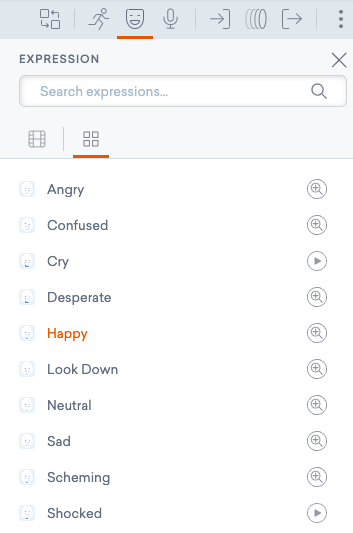 4) Change the Direction of the expression if needed: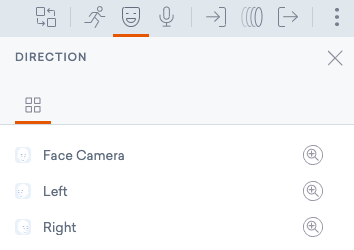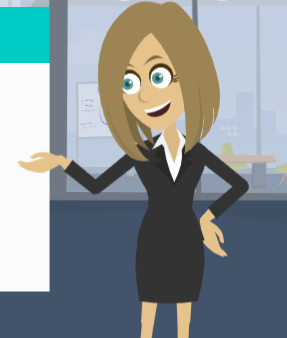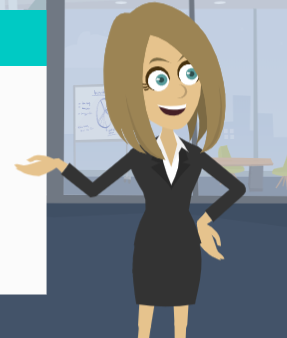 4) Select the Action icon and choose an action from the list.