Create a new voice-over
1) Select a character in the active scene.
2) Click the Dialog icon in the toolbar.

3) Select Add Dialog.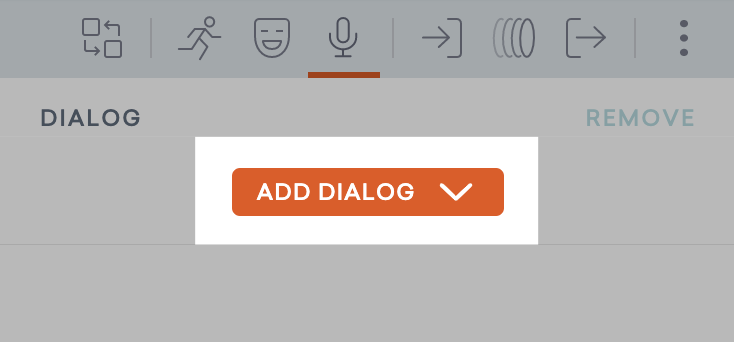 4) Click the Add Audio icon and select either Mic Recording or Text-to-Speech.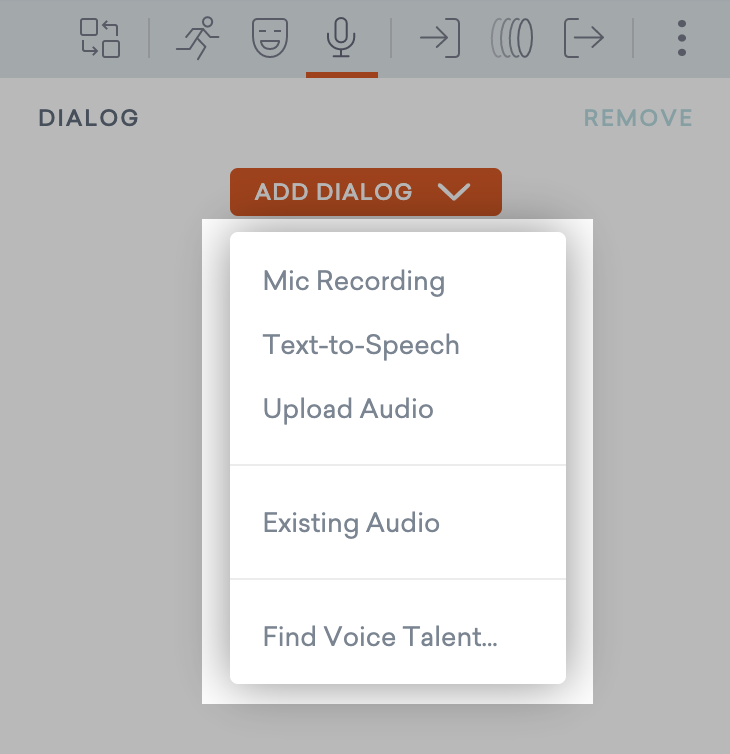 5) Record with your microphone or type a line, then confirm the changes so the audio is attached to the character. The audio file will appear in the timeline.

Make a character lip-sync to a pre-recorded audio track
1) Right-click on the voice-over in the timeline and go to Settings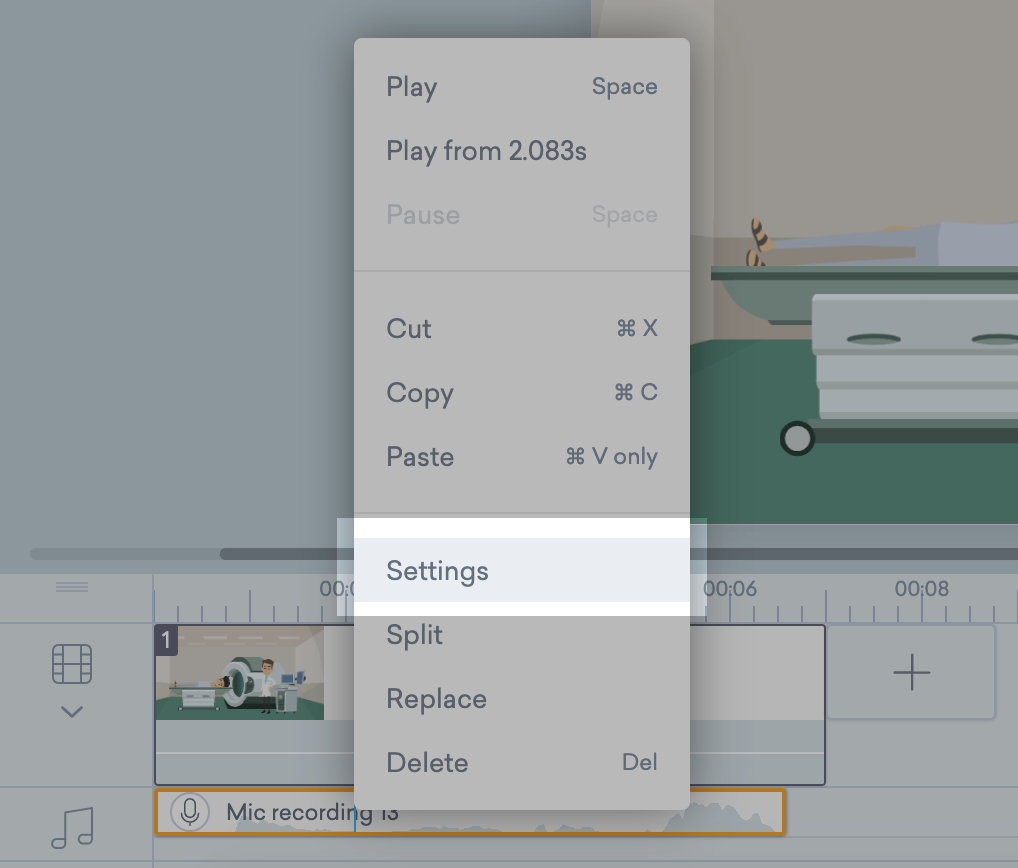 2) Click on the drop-down menu and select the character you wish to assign the voice to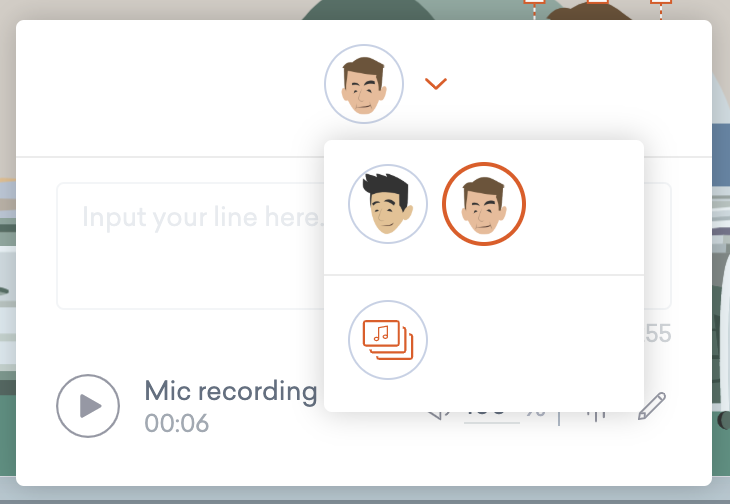 The voice-over in the timeline will be updated with the character's face


Note: In order to assign the same audio clip to a character in different scenes, the audio must be split and then re-assigned in all scenes:
1) Split the audio file per character or section of dialogue:

2) Adjust the timing of the scenes so each scene has its own section of the audio file:

3) Click on the scene, then right-click the audio file and select Settings: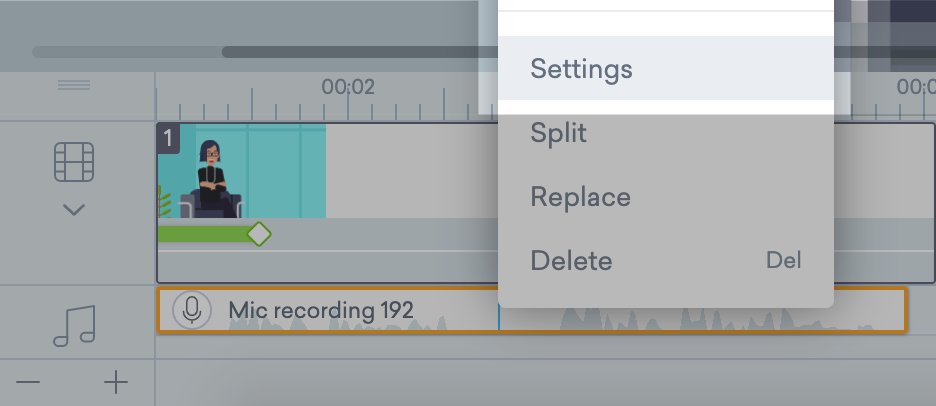 4) Assign the audio file to the character in each scene: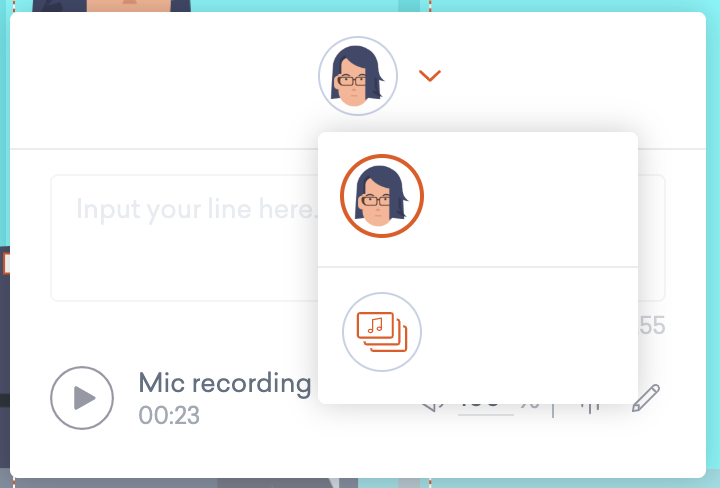 See also: How do I split or trim an audio clip?