Vyond will be retiring text to speech voices provided by Oddcast in mid October. 141 voices will be retired. Please see attachment at the bottom of the article for full list of Oddcast voices that will be retired. Additionally, a pop up will be added to notify users of this change.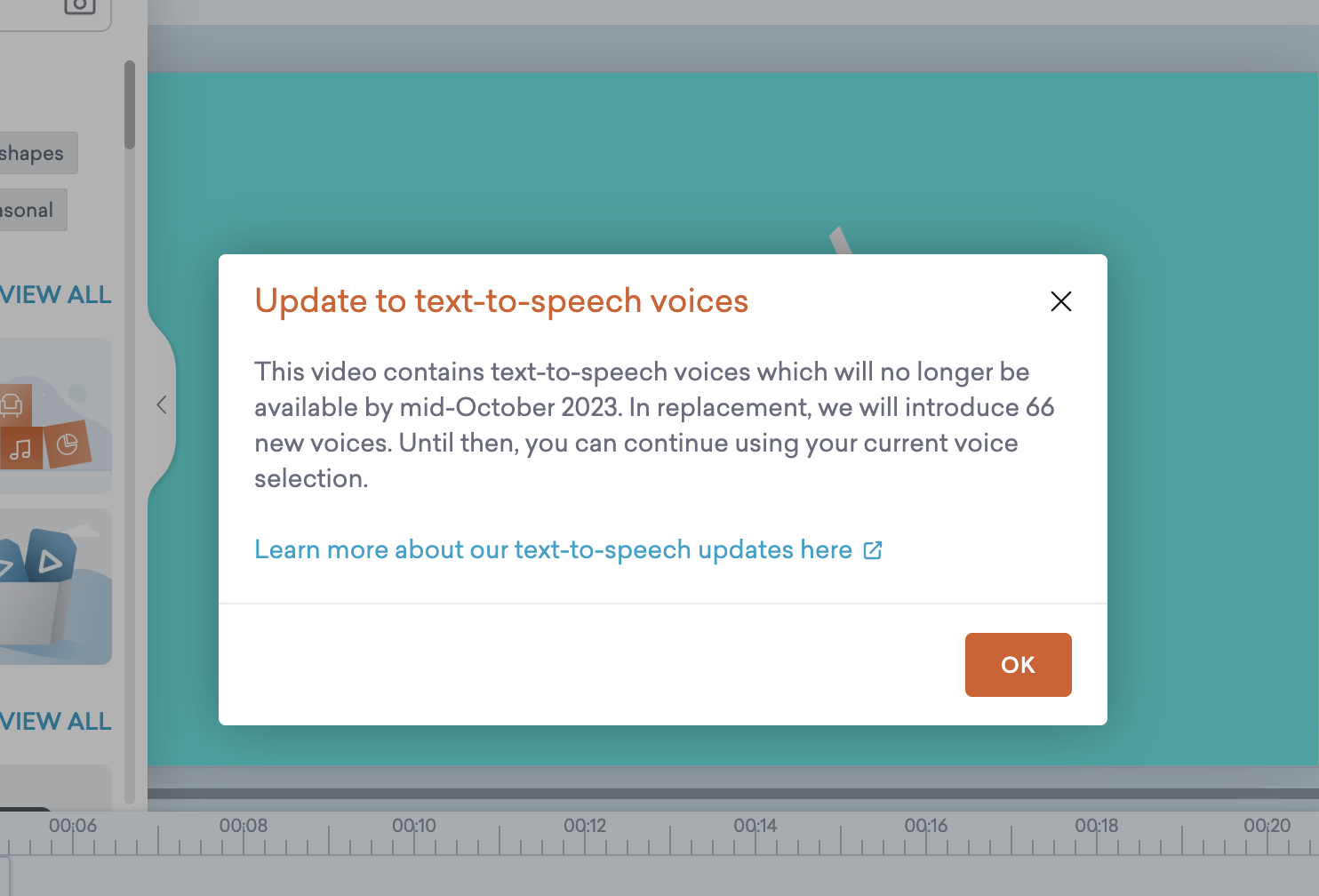 What Happens in Your Video? 
Existing text to speech voices that are already generated in your video will remain. 
A new voice will need to be selected if you choose to modify a text to speech track with an Oddcast voice.
Oddcast voices will no longer be available to select from the list. 
Vyond will be adding in new voices. Amazon Polly and Microsoft Azure voices will remain. 
Please contact support@vyond.com for more information.