When using the Lip Sync feature, a character's lips will open more widely when the underlying audio file is recorded at a higher volume. This allows you for a "whisper effect" when a character talks. If the narration is recorded at a low mic level, the lips will open less than they otherwise would.

The size of the audio file's wavelengths are usually a clear indicator if the file will properly lip sync with the character:
Low wavelengths:

Normal wavelengths:

Using Audacity, the wavelengths on imported audio files file can be boosted:
1) Open the file in Audacity: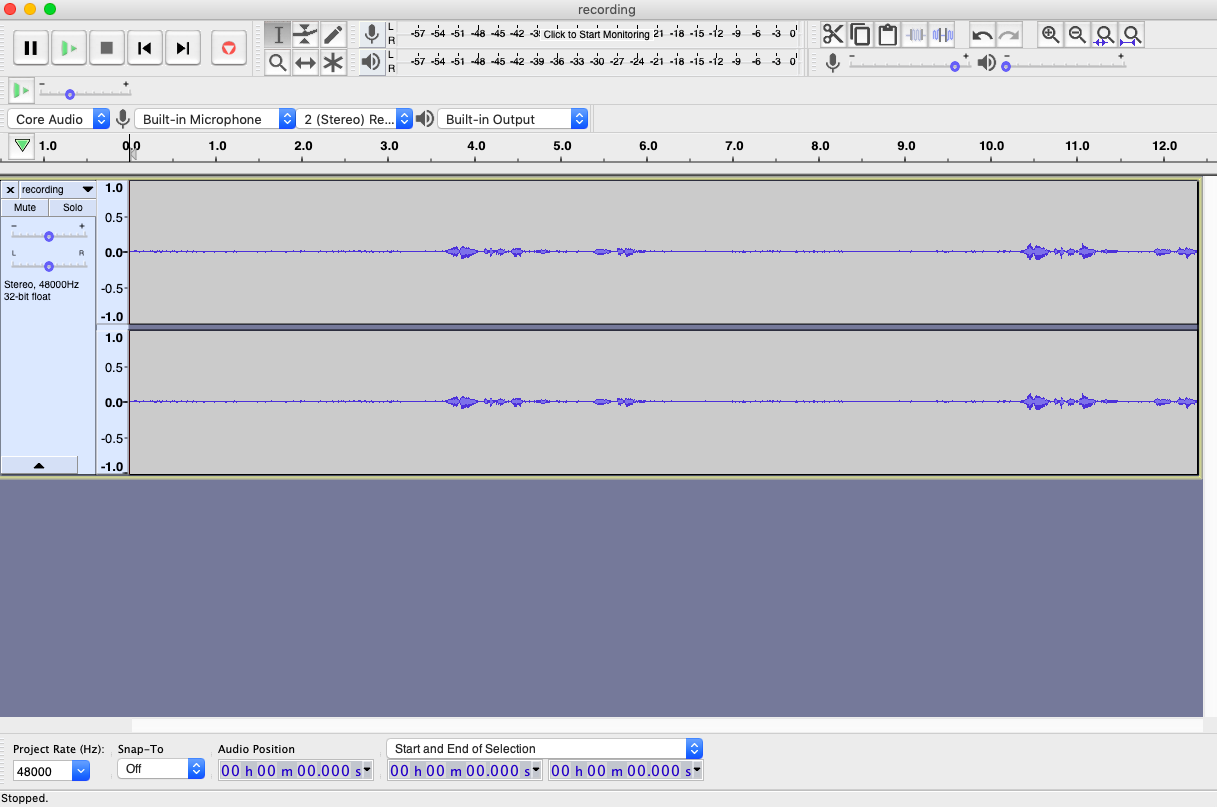 2) Select the entire track:

3) Click Effect, then Amplify:
4) Set the New Peak Amplitude to -3.0: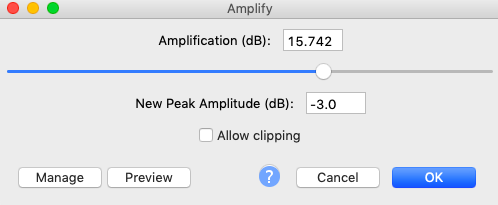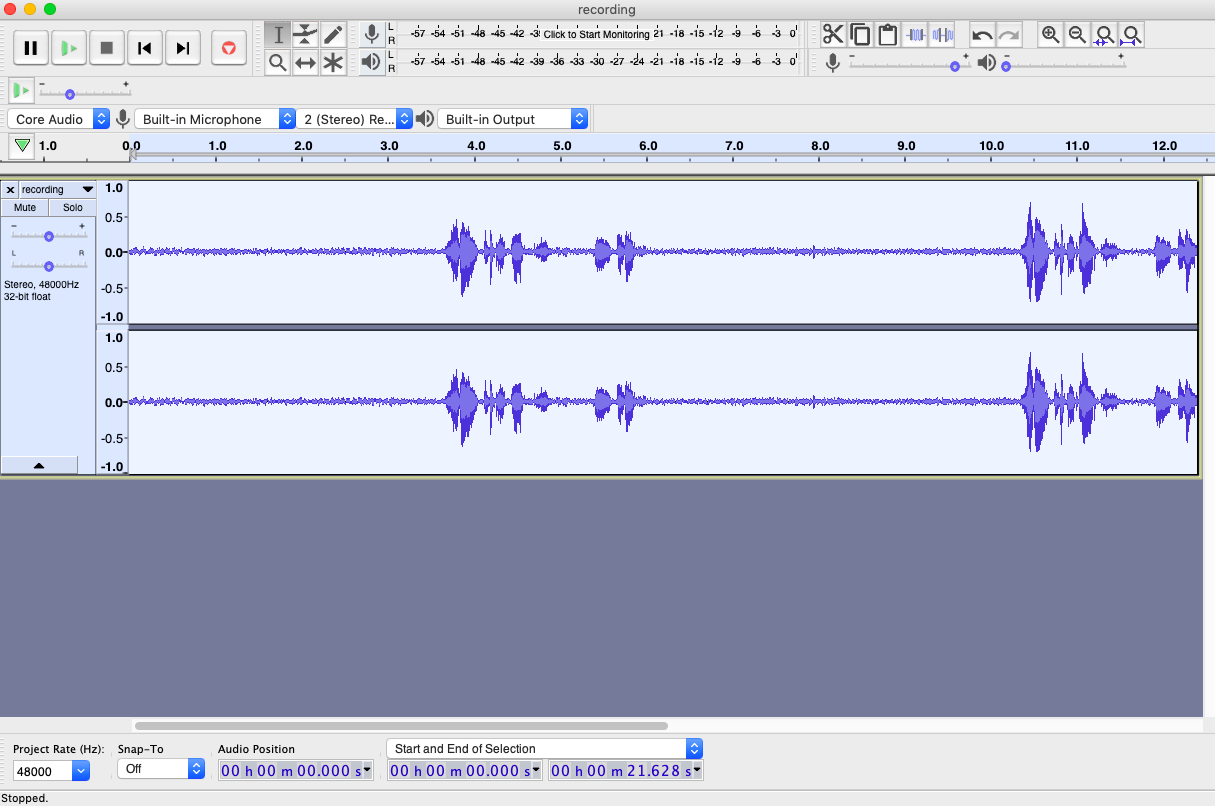 5) Ensure the recording channel is set to 2 (Stereo):

6) Export the file: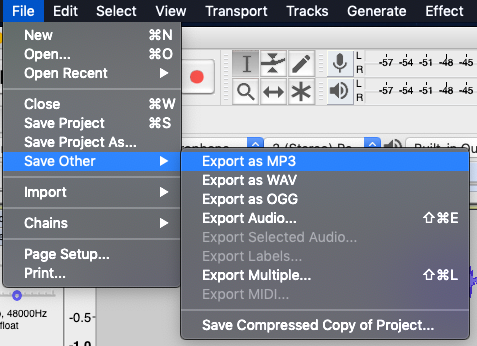 7) Import the file into Vyond.
Note: Adjusting the volume of an audio file in Vyond Studio will not affect lip movements. The adjustment must be completed prior to importing.

See also:
How do I make a character talk or lip sync?