List View
List view allows users to carry out bulk actions such as deleting videos, moving videos to a folder, copying and bulk generating videos for download.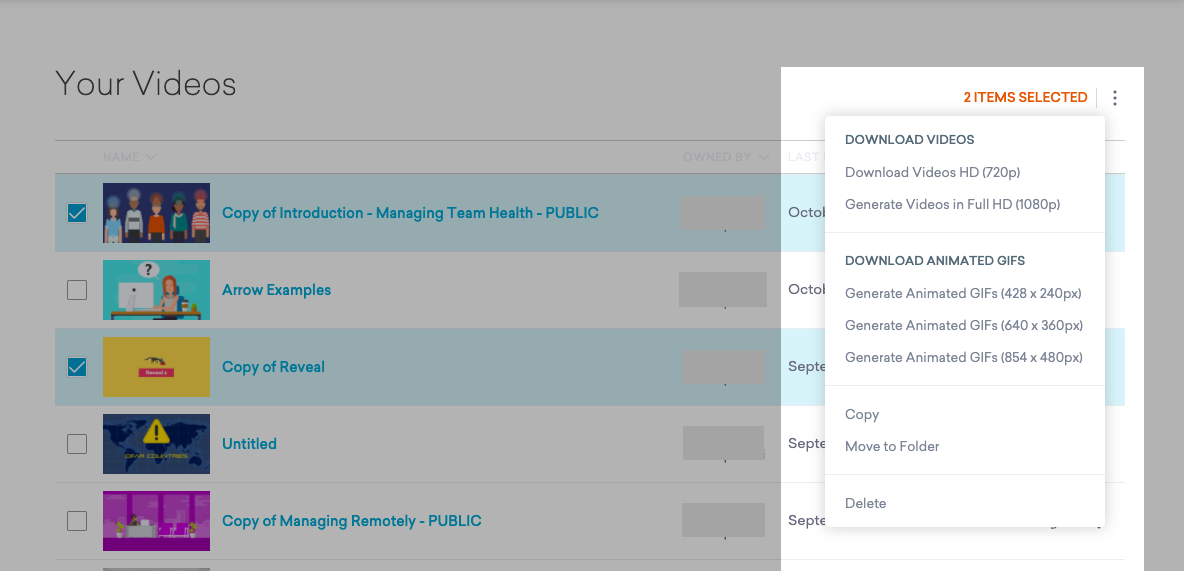 Once you have selected your videos, you can click on the three ellipses for options. You can also right click on any of the highlighted videos for the same options.
You can also organize your videos using the sorting options: 

Folders 
Folders have been added to list view to show in-line with your videos.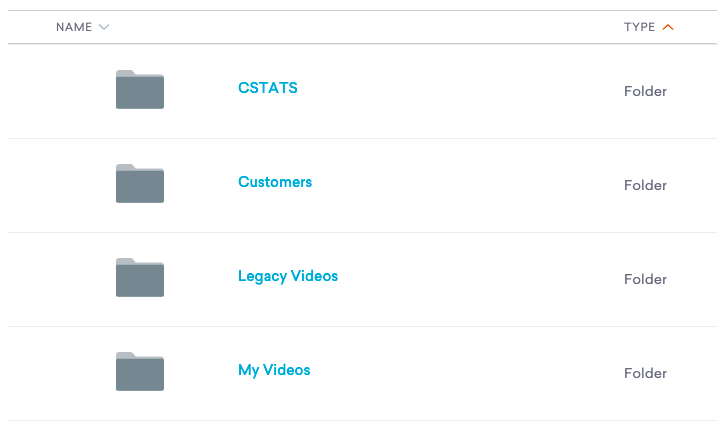 Folders can either be sorted to show at the beginning of the video listing page or after the videos are listed. Click on Type to adjust the list view.

After clicking Type, the arrow pointed down will show the videos first.

Recent Videos
Your most recent videos will appear on the very top of list view for easy access.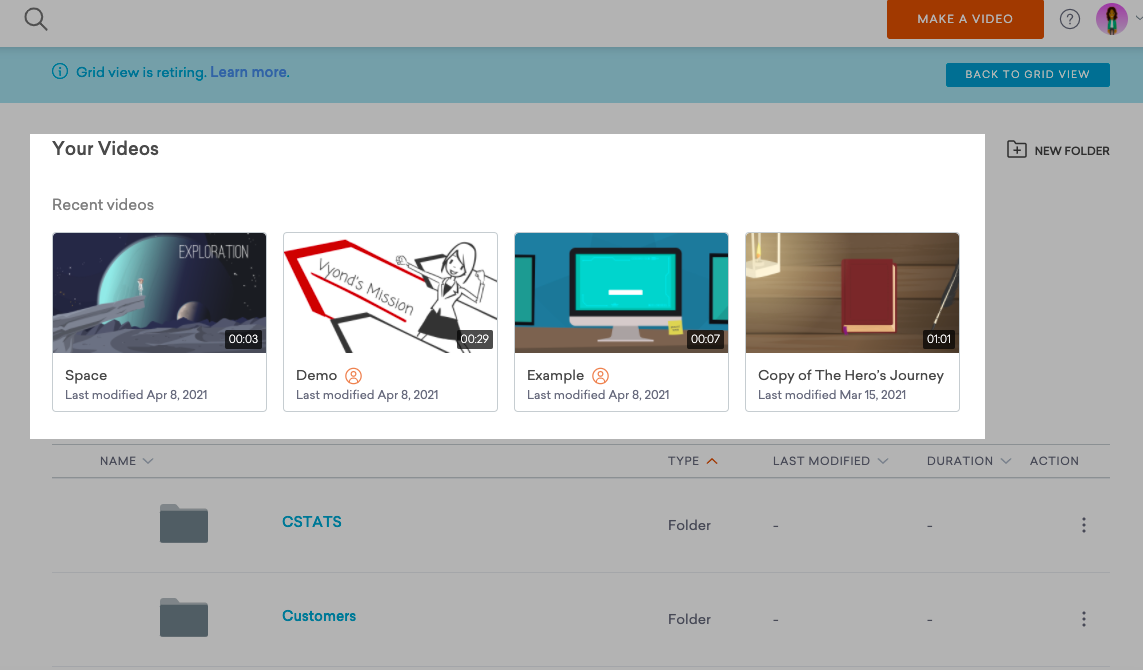 Depending on the size of your screen, a minimum of 1 video or maximum of 10 videos will appear.
Expandable Folders
Folders that appear in the left side are expandable. An arrow will appear next to Your Videos.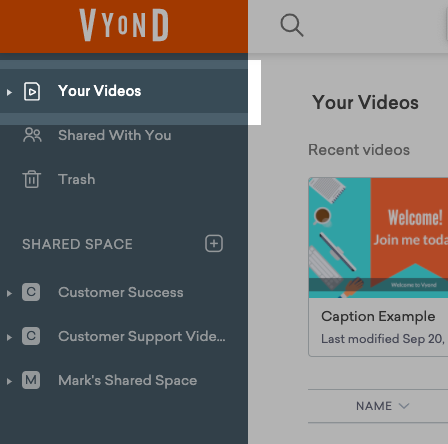 After clicking the arrow, the expanded view will show all folders. From the expanded view, you can click on any folder to see videos within that folder.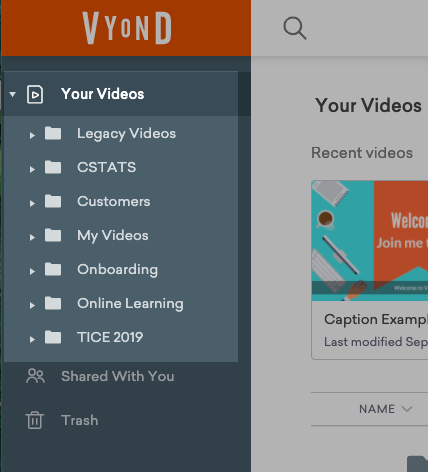 Users can right click on a folder to Rename, Move to, and Delete.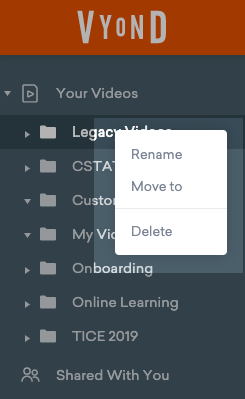 Please note, only folders will appear in the left side.